Angry Birds Go fills a serious Mario Kart gap in Android and iOS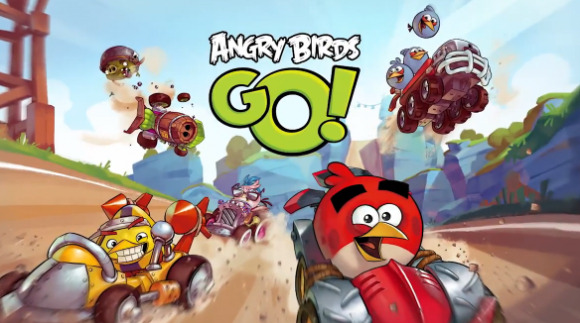 This week the folks at Rovio have unleashed word of their next gaming effort in Angry Birds Go! This game will – as suspected – work with the "Kart" universe of racing, doing so for Android and iOS on December 11th, 2013. This game will take on what Nintendo refuses to move forward with in creating a full-powered top-notch kart-based racing game for mobile devices.
This Angry Birds Go video game will be perfect for handheld Android devices such as NVIDIA SHIELD, working with physical controls right out of the box as touchscreen controls persist. This game will not be the first racing game to appear for mobile devices like the iPhone and the Google Nexus family of Android smartphones, but it will be a big name that'll likely spark interest in the category.
UPDATE: This game will be released for BlackBerry 10 as well – believe it or not!
What you'll find in this game is the full collection of original Angry Birds characters, both birds and pigs. These characters will each have their own unique set of abilities, while your kart will be built on your own accord. Each kart will be able to be customized, and racing will earn players points much in the same way beating levels advances you in the regular Angry Birds game universe.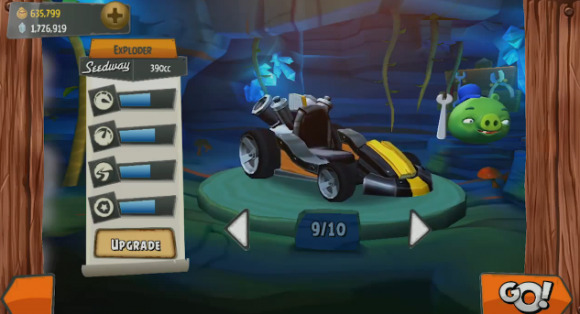 You'll find that Angry Birds Go will be working with Hasbro's Telepod toys as well. This means that you'll be able to scan in these toys and have them appear on the race track in kind – that means a trip to your local department or toy store, as it were.
Inside this game you'll be working with a full 3D animation environment. This does not mean that the game itself will work with 3D glasses, but that you'll find the graphics to be particularly 3D-like in nature. Have a peek at the preview above, and stick around as the game appears right in time for the holiday season!