Angry Birds crashes into Nokia S40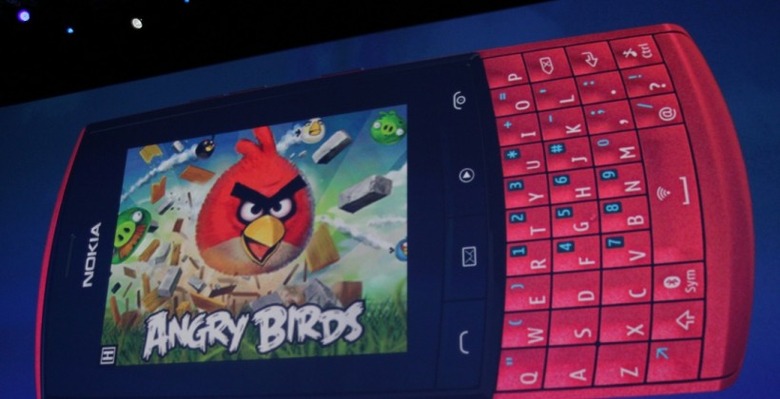 Angry Birds continues to make its way across the mobile landscape, with Nokia announcing that the hugely popular game will now be available on S40 devices. Demo'd this morning as part of Nokia World 2011's debut of the Asha 200, 201, 300 and 303, the game will also be offered to existing S40 users through Nokia's Ovi Store for app downloads.
It's not clear at this point whether Angry Birds will be a free or paid app. Nokia and Rovio could follow Android, and offer the game free with adverts, or it could follow iPhone and offer the title as a paid download with no ads. Considering Nokia's entry-level audience with S40, a free game would arguably make more sense.
There's no word on when, exactly, the game will be released. Keep an eye on the Ovi Store for more details.