Angry Birds Cartoon Premiering March 16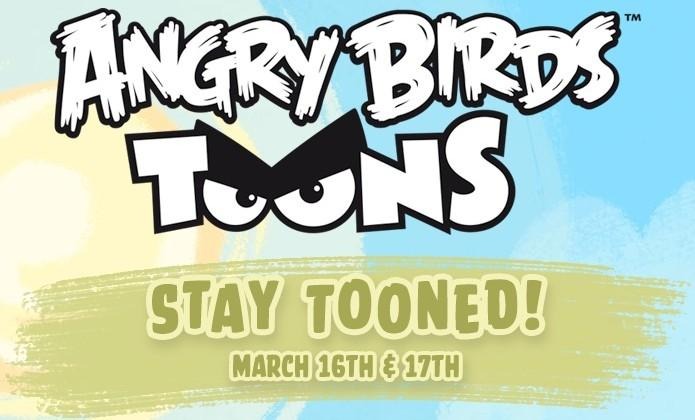 Rovio's Angry Birds series has been one of the most popular mobile game series of all time, and Rovio is cashing in on all the licensing deals. The newest non-game Angry Birds project is an animated cartoon coming in March. It's called Angry Birds Toons, and it's set to premiere on March 16 and 17.
We knew an Angry Birds cartoon would be coming at some point, but today it's official. We'll finally get a look into the lives of the Angry Birds, as well as the mean 'ole pigs who stole all the eggs. We could find out what makes the Angry Birds so angry, and why exactly the pigs are stealing bird eggs. The trailer below gives us a little tease.
However, the cartoon series will have a slightly different vibe than most cartoons. First off, Angry Birds Toons will only be distributed through the Angry Birds mobile app, so you won't be able to turn on your TV come Saturday morning and watch the new show. The cartoon was initially expected to launch back in November, but it had to delayed until the spring.
We first learned about an Angry Birds animated series in April of last year, and Rovio says they expect to air 52 episodes per year, and each episode will only be a few minutes long. Aside from the cartoon, there's also going to be an Angry Birds movie as well, which is set for a 2016 release and will be directed by Despicable Me's John Cohen.
[via Kotaku]