Andy Rubin's Essential aims big by staying small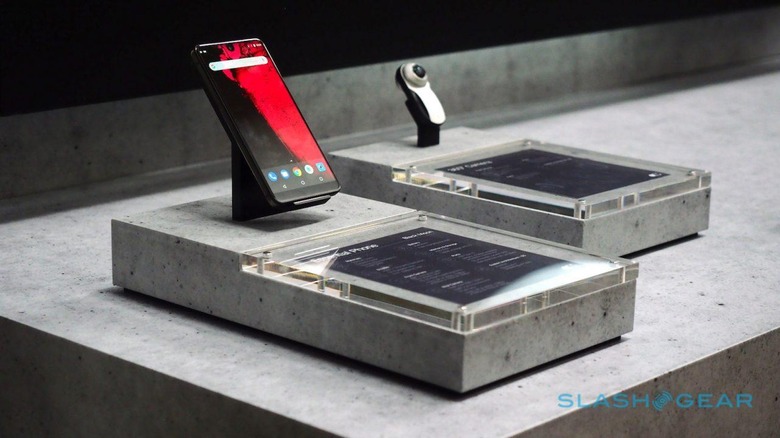 For the guy who once operated the mighty levers of Android as a whole, you might suspect a smartphone startup like Essential would be small fry for Andy Rubin. The ex-Googler and current head of product incubator Playground didn't intend to get into hardware development, at least not himself. His focus at Playground has been artificial intelligence, though not the sort that you'd find running Wikipedia searches and pulling down weather forecasts in Amazon's Echo or Google's Home.
"If you look at the software platforms ... they happen in cycles, and these cycles are around twelve years," Rubin told media this week at Playground HQ in Palo Alto, CA. "What is the next OS? What is the next platform? I think it's AI. It's a slightly different AI to what we see today. Today we see a lot of pattern matching, a lot of computer vision for things like self-driving cars."
Rubin's goal, though, is altogether more personal. His vision of an AI is more akin to the predictive replies Gmail now offers in the Android, which learn from your past messages to try to echo your voice. "The virtual version of you that's operating in this phone," he explains, "that's the destination of this company."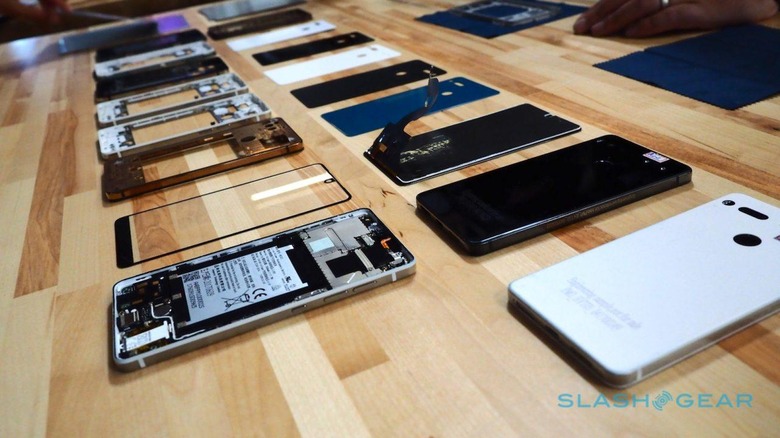 Some of the companies under Playground's umbrella are working on AI's of that ilk, like Lighthouse's camera which you can question with natural language to find out when the kids got home from school. Still, with around 20 startups on the books, you start to do what Rubin describes as "negative pattern matching": identifying the things that should be happening, but that aren't. Essential is the first attempt to occupy that white space, and it's also an opportunity to make a positive out of what many would see as a negative.
"One of the things we recognized when we built the [phone] is that there's power in being small," Rubin explained. "You have to find new ways." The Essential Phone won't be huge out of the gate, even with all the pre-launch hype, so the answer is to find some advantage to that, rather than be hamstrung by it.
In Essential's case, one of those advantages is a greater ability to poise on the cutting edge. Apple and Samsung, he argues, can't afford to cherry-pick the very latest components and bleeding-edge technologies, because they have to deliver hundreds of millions of devices. Anything they decide to include in their flagship phones has to scale to the size of their market.
Essential, in contrast, has far more conservative goals, at least for the moment. It also has a new age to benefit from, where establishing yourself as a hardware developer has never been easier. "You can be in your garage and make hardware pretty much first time," Rubin says. "The supply chain is matured, China has come online, you can FedEx stuff and get it back a week later. It's a lot easier to set up a company."
Rubin and his team are counting on that for Essential's ecosystem of modular accessories. While the company plans to release its own add-ons every few months, it knows it can't do everything, or fill every niche. Instead, the expectation is that other companies will see the value of the Essential Phone's clever wireless connector, and build for that too.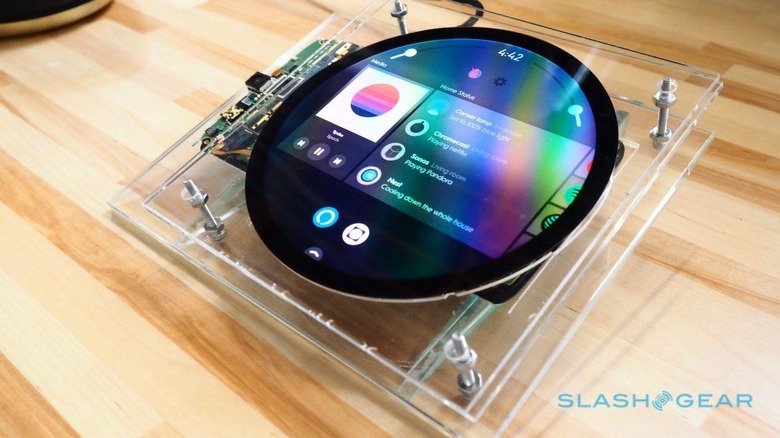 They'll have more than just a phone to work with, of course. Essential has already revealed the Essential Home, a smart home hub with a huge, circular touchscreen, that is expected to offer everything from multimedia control through connected lighting to a question-answering AI. That will have the same modular connector on the back as the Essential Phone will, so that accessories for one will be cross-compatible with the other.
Down the line, though, Essential says it's working on a number of other things that are yet to be announced. There's no limit on form-factor, either, which suggests there's more to the company – and the path it is paving for artificial intelligence – than just phones and home hubs.
MORE: Essential Phone first-impressions
It's clear that Rubin and his team love hardware. Playground's 60+ engineers on staff might be instrumental to the process of deciding which companies to invest in, but they're also always keeping an eye open for an opportunity to build something new themselves in the market gaps they spot. "When you don't see stuff coming through the front door," Rubin concludes, "when you have engineers on the staff, you go make something."