Andy Rubin writes goodbye letter to Android partners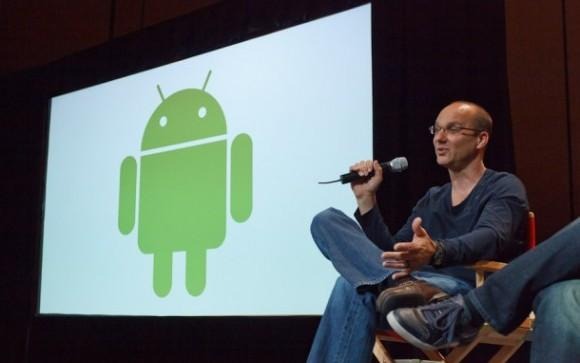 Andy Rubin leaving the Android team was definitely the most shocking news of the day. He was the person who started the entire movement, from mentioning it to Google back in 2004, to releasing the first Android smartphone, the T-Mobile G1, in October 2008. Now Android is the most widely-used mobile operating system today, with over 1.35 million activations a day, and a total of 750 million Android devices being activated altogether.
Rubin wrote a heartfelt letter to all of Android's partners. He jumps back through the successes of Google's Android since its inception. He comments on how the Open Handset Alliance, which started with only 34 members, now has over 85 members. The team had worked day and night to develop Android and help it reach its milestones at an incredible pace. He emphasized how even with a small team, they were ambitious and able to release Jelly Bean last year, an update that brought significant improvements to Android's user experience.
Dear friends,

In November of 2007 we announced the Open Handset Alliance with 34 founding members. Today, I'm grateful to the over 85 OHA members who have helped us build Android and drive innovation at such an incredible pace. The Android ecosystem has seen tremendous growth since the launch of the very first Android device in October 2008. The volume and variety of Android devices exceeds even my most optimistic expectations — over 750 million compatible devices and counting!

At its core, Android has always been about openness — the idea that a thousand brains are better than one. Just as the ecosystem has grown, so has our team at Google. I am incredibly proud of the phenomenal group of people that spend their days (and nights) building the Android platform and services. Just look at last year...a lean yet incredibly ambitious team released Jellybean with Google Now, launched Google Play in many languages and countries and collaborated with several partners to build three new Nexus devices to help drive innovation in the ecosystem.

Today, the success of Android combined with the strength of our management team, gives me the confidence to step away from Android and hand over the reins. Going forward, Sundar Pichai will lead Android, in addition to his existing work with Chrome and Apps. Hiroshi Lockheimer — who many of you already know well — plus the rest of the Android leadership team will work closely with all of our partners to advance Android and prepare the platform for new products and services yet to be imagined.

As for me, I am an entrepreneur at heart and now is the right time for me to start a new chapter within Google. I am amazed by what we have accomplished from those early days (not so long ago!), and remain passionate about the power of a simple idea and a shared goal — an open source platform freely available to everyone — to transform computing for people everywhere.

Thank you for your support,

- andy
Rubin will be succeeded by Sundar Pichai, the Senior VP of Google's Chrome and Apps division. Pichai went forward with Chrome despite all of the doubts he received for creating yet "another browser", but now it's one of the most popular web browsers available. Pichai has big shoes to fill, but if anyone in Google could do it, it'd most likely be him. Rubin is off to work on his next big project at Google, and has not stated what it's going to be yet.
[via The Wall Street Journal]