Android Wear: Google's wearables play revealed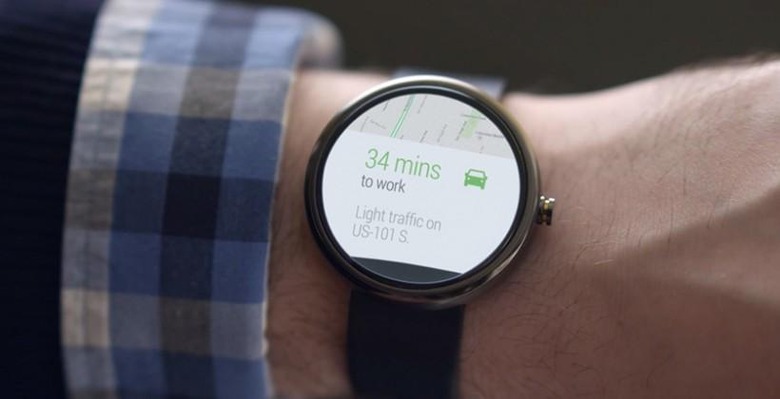 Today the folks at Google responsible for pushing the future of smart devices have announced Android Wear. This system will be working with manufacturers including Asus, HTC, Motorola, LG, and Samsung – each of whom have already shaken hands with Google on the initiative. This push will work with fashion brands like Fossil Group as well to bring on Android-powered wearables this year.
UPDATE: Now available – SlashGear 101: Android Wear for Google wearables. Google's first video shared on this subject has to do with developers. While we'll be diving into the developer end of this subject much more in-depth later today, have a peek at this first. You'll see a rather fancy-looking watch right from the outset with clues as to how Google will be invading wearables – Google Now at the forefront!
Google has also noted that they're working with processor manufacturers like Broadcom, Imagination, Intel, Mediatek, and Qualcomm, for future initiatives. Google will be delivering a number of abilities in their basic build of the software that's based on Android for wearables. These include the following bits and pieces, straight from Google.
• Useful information when you need it most.

Android Wear shows you info and suggestions you need, right when you need them. The wide variety of Android applications means you'll receive the latest posts and updates from your favorite social apps, chats from your preferred messaging apps, notifications from shopping, news and photography apps, and more.

• Straight answers to spoken questions.

Just say "Ok Google" to ask questions, like how many calories are in an avocado, what time your flight leaves, and the score of the game. Or say "Ok Google" to get stuff done, like calling a taxi, sending a text, making a restaurant reservation or setting an alarm.

• The ability to better monitor your health and fitness.

Hit your exercise goals with reminders and fitness summaries from Android Wear. Your favorite fitness apps can give you real-time speed, distance and time information on your wrist for your run, cycle or walk.

• Your key to a multiscreen world.

Android Wear lets you access and control other devices from your wrist. Just say "Ok Google" to fire up a music playlist on your phone, or cast your favorite movie to your TV. There's a lot of possibilities here so we're eager to see what developers build.
Below you'll have a peek at what Google aims for the wearables universe in a broad look. This update will have Google taking direct aim at wearables, mind you, making the Android-to-tiny-display environment much more accessible for products that've already been released as well.
Stay tuned as we continue to investigate Google's push with "Android Wear." Stick to our new Android Wear tag portal as well as our Wearable Hub for information throughout the day – and into the future, while conversations are beginning at the Android Wear Google+ community as we speak.