Android Wear ELE Watch's price sounds too good to be true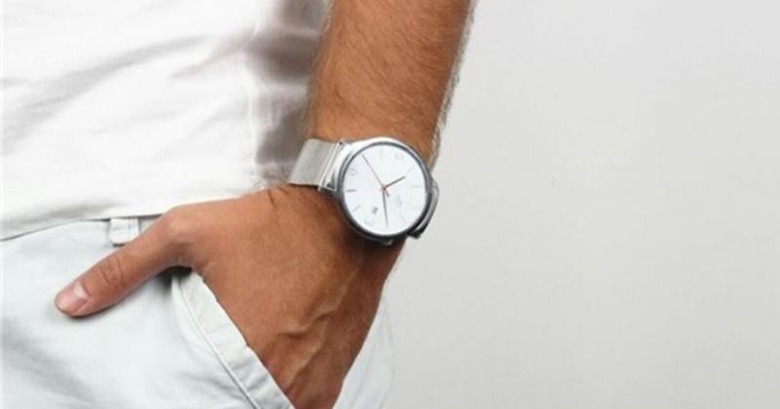 While smartwatches have become a thing nowadays, they still aren't the widely accepted consumer electronics product that smartphones are these days. Aside from the fact that smartwatches are still quite novel, one of the biggest hurdles to their adoption is budget. Android Wear smartwatches, for example, have long gone past the $200 mark. And let's not even talk about an Apple Watch's price tag. So when Chinese OEM Elephone promises an Android Wear powered ELE Watch with a $115 figure, consider our interest, and our wallet, piqued.
Hardware-wise, the ELE Watch is your typical Android Wear smartwatch, with a 1.5-inch 320x320 circular watch face. Interestingly, retailer GearBest lists RAM and ROM as 4 GB and 32 GB, respectively, which is more likely a clerical error than a technological breakthrough. It will probably be around 512 MB and 4 GB instead. One interesting thing about the specs is the processor. Almost all Android Wear devices go with a Qualcomm Snapdragon 400 these days, just with a few cores disable to throttle down heat and battery use. The ELE Watch, on the other hand, will go with a MediaTek MTK2601. This is a 1.2 GHz dual-core ARM Cortex-A7 processor that was specifically designed for wearables. It will be interesting to see how the two will compare.
In terms of design, the ELE Watch isn't exactly spectacular, but thankfully it isn't lackluster either. The round metal body does give off a tinge of quality. The straps are said to be swappable, which gives hope that it could be used with normal watch straps as well. And when it comes to features, the smartwatch is as you would expect. Heart rate monitor, IP67 water resistance, a 400 mAh battery, and even Wi-Fi.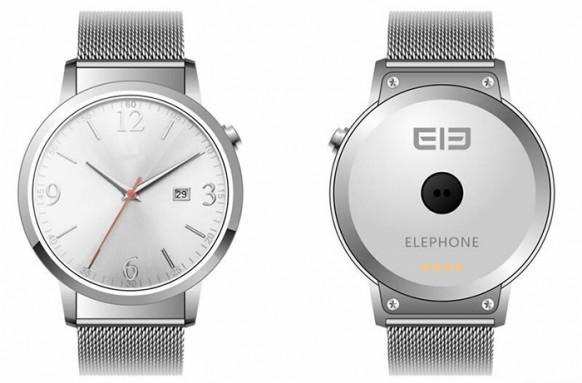 But the real pull of the ELE Watch will be its price tag. At $115, it is half the price of the cheapest Android Wear smartwatch and just a little above the non-Android Wear Pebble. If this could start a trend in the market, it could make the smartwatch a more accessible, feasible, and practical device that anyone can get their hands, or wrists, on. Sadly, there is no news weather the ELE Watch will actually come to primary markets in the West, but there are retailers always ready to ship there for a price.
VIA: XDA