Elephone to release dual-OS smartphone, Android 5.0 and Windows 10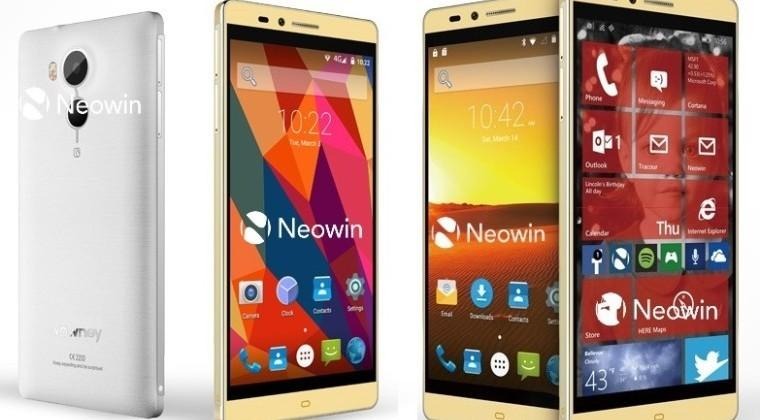 Windows Phone users may be getting a new flagship device added to the lineup. A dual-system smartphone capable of Android and Windows 10 is rumored to be in the works by Chinese mobile manufacturer, Elephone. The company just announced its upcoming phones at the HKTDC industry show in Hong Kong. The phones' official names and potential price points have yet to be released.
Elephone might be an unfamiliar brand to American consumers; It's a Chinese company in a similar vein as Xiaomi. Elephone has had previous success with its P7000 smartphone, capable of supporting 7 different ROMs including Lollipop.
Elephone is reportedly releasing two versions of the phone. Version A will be an Android device, and Version B will be a "dual system device" capable of Android and Windows. It's not completely clear whether the device will be a dual-OS device in the sense that a single phone can operate using both OS's. It could be that Elephone's Version B will be available in a choice of Android or Windows 10 instead of having both OS's built into the same phone.
The dual-system phone will run Android Lollipop 5.0 and Windows 10 on a 5.5 inch, 2K display with 2560 x 1440 pixels, and will come with a Sony 20.7 MP camera. Both models are tipped to have 4GB RAM and 32GB ROM as well as a fingerprint scanner. The dual-OS model will have an Intel Quad Core CPU, and the other handset, explicitly created for Android, will have a Mediatek 64-bit Octa Core CPU.
The Android model is reported to ship in May and the dual-boot version will be available the following month, in June.