Android Wear apps try to replicate Apple Watch launcher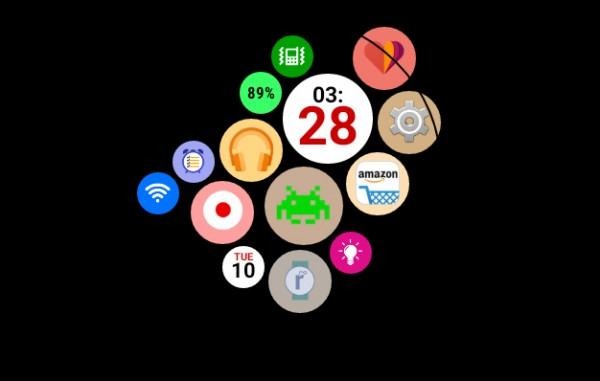 Today we're having a look at apps like Bubble Cloud Widgets and "Pear" by UhrArt. We've covered UhrArt in brief before – today we're going to show how well a comparable looking – yet slightly more capable – launcher does at replicating Apple's UI. With Bubble Cloud Widgets, users are able to create an array of shortcuts to their favorite apps and settings – very similar to what Apple's UI does on the Apple Watch. Here we're still messing with a slightly less capable bit of animation, unfortunately.
With Bubble Cloud Widgets + Wear you're using a widget on Android Wear, but you're using it as a launcher. Instead of having a screen full of standard square-gridded apps with one of the other standard "app launcher" apps out on the market today, you'll be working with a set of circles.
These circles are one of several different sizes, and the all rest in a lovely cloud on your screen. Each circle contains an icon that corresponds with an app. Each one of those apps, when tapped, opens to its full-fledged self.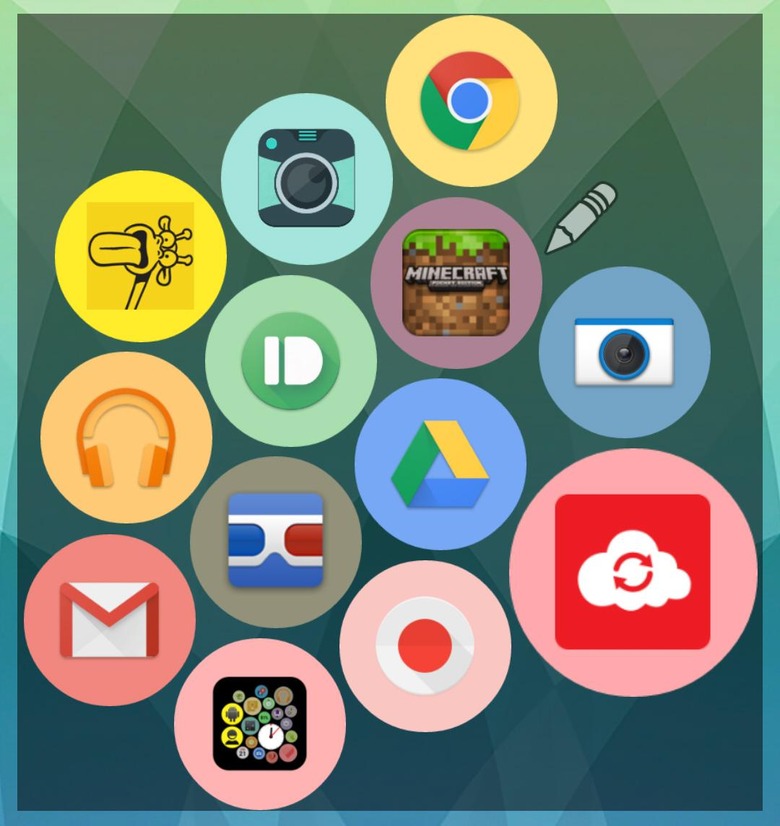 ABOVE: This app works as a widget on your smartphone homescreen with basically the same abilities.
While this app is a great start, I can't recommend you pay the extra cash to get the Premium build. Instead have a look at it on your Android smartphone, decide whether or not it's for you, then buy. You won't be able to use this app on your Android Wear device without purchase.
You can find this app on the Google Play app store under "Bubble Cloud Widgets + Wear" right this minute – have at it.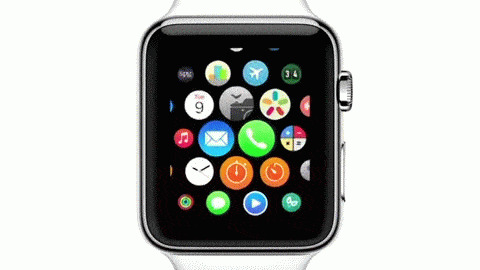 Meanwhile keep an eye out for additional launchers that replicated the Apple Watch UI, as you see above. We'll be on the lookout as well!