Android Voice Actions Hits Europe With New Language Support [Video]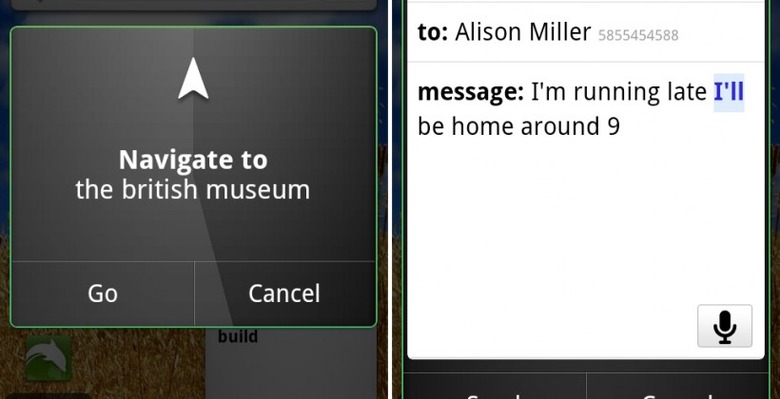 Voice Actions for Android has been updated to support British English, French, Italian, German and Spanish, after Google updated the voice-control app for the European market. Capable of transcribing a spoken text message, getting Google Maps directions or navigating to a website, all from voice prompts, the app also supports searching.
Voice Search has been available in the US since last year, though its success has been patchy with those using different accents. The new UK, France, Italy, Germany and Spain version should hopefully address that, and supports the following commands:
send text to [contact] [message]
navigate to [location/business name]
directions to [location/business name]
Commands can be prompted by tapping the microphone icon on the homescreen search widget, holding down a dedicated search button, or loading the app itself. A free download, the updated Voice Search app runs on phones and tablets running Android 2.2 or above.
[via Android Community]