Android Users Beware: Temple Run Scams Galore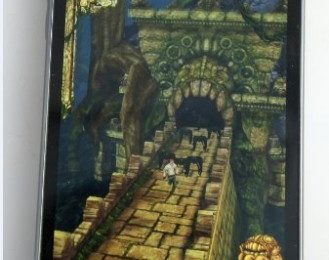 For those of you waiting to play the ultra-popular game Temple Run on your Android device, beware: it's not out yet, and if you've downloaded what you think is an official game, you've been scammed. There have been several Temple Run impersonators sitting on the market over the past couple of weeks, and there are some pretty awesome temple run genre games out there such as iRunner, but the real deal Temple Run is now yet on the market. Those of you working with iOS on your iPhone or iPad – there's a different story entirely.
This game Temple Run has been a smash hit for some weeks now, especially so since the developers changed it from a pay to download game to an entirely free release. This game has been downloaded for the iPhone an undeniably awesome 36 million times and it does not look to be losing steam any time soon. For Android we do have word from the developer that the game is coming soon, possibly by the end of the month, but nothing entirely solid.
The developers at Imangi have been hard at work for some weeks but have not produced the game for Android as of yet, and will be pushing the game hopefully to every OS including Ice Cream Sandwich inside the first quarter of 2012. Will you jump on board when the time comes? How about if the game isn't free at release time?