Android TV ported to Ouya gaming console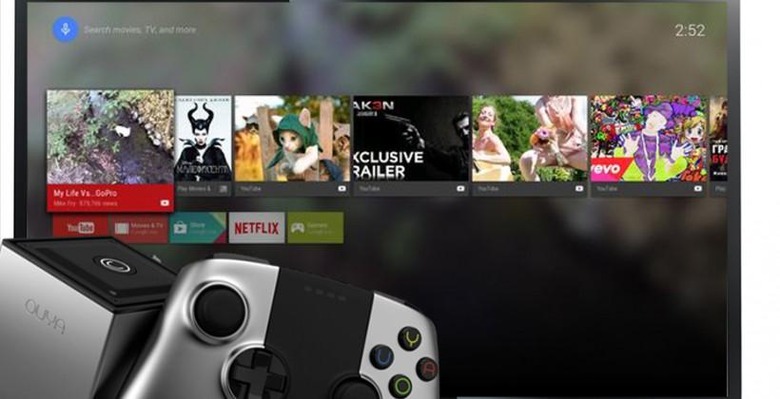 Those of you that roll with the Ouya will be glad to see its newest software build coming from a 3rd party contributor. With Android TV coming to the Nexus Player, out came the SDK for Android 5.0 Lollipop and the means to bring said software to devices across the Android spectrum. One of those devices is Ouya. Today, if you do so desire, you can bring Android TV to your Ouya – and subsequently your television – with a tiny bit of back-end work.
Before you begin, you should note that this build of Android TV is not entirely complete. Sound works, Bluetooth, Wi-fi, and LAN work, while some services and apps do not work. While audio "works", both video and audio can be stutter, which certainly isn't what you're going to want if you're watching your stories on a Sunday afternoon.
Above you'll see our Android TV hands-on from earlier this year. Take a peek for a whole lot more information as its set to be released in a wider way this Autumn.
This release does not include an extended bit of installation how-to because it's able to be booted from CyanogenMod. All you'll need to do is install CyanogenMod 11, boot in recovery, install the ZIP file from the XDA thread noted below, wipe everything, and reboot.
This build comes from cbwlky on XDA Developers forum – they in turn thank death2all110 for an ADT-1 system dump and milaq for the CM11 to Ouya build. Use at your own risk!