It's fair to say that Google TV wasn't exactly a triumph in the living room. Google's first attempt to dominate home entertainment turned out to be far too complicated and under-supported, and with hardware partners jumping ship, the project stalled. Now, Android TV has arrived to take a second shot at the domestic big-screen, and first impressions are surprisingly positive.
Google TV tried to shape everything around search, as you'd expect from Google, but it also tried to embrace both old and new media delivery methods. While YouTube and other on-demand services were present, Google TV also attempted to control set-top boxes for legacy cable providers, something which turned out to be too complicated for users and too threatening to the providers themselves.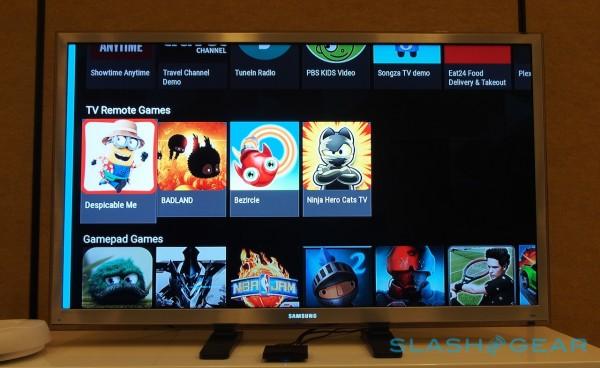 Android TV takes a more straightforward approach, in the same way that Apple TV, Amazon Fire TV, and Roku have focused solely on on-demand content. In Android TV's case, that's predominantly the Google Play store, which we've already seen streaming to good effect on the Chromecast (which remains a separate product line, slightly confusingly).
However, Google is pushing app developers to create software suited not only to tablet and phone displays, but the sort of 10 feet usability that a TV UI demands. It's referred to as the "lean back" interface, and it should mean that anything developed for mobile Android devices should be readily ported over to the TV platform too.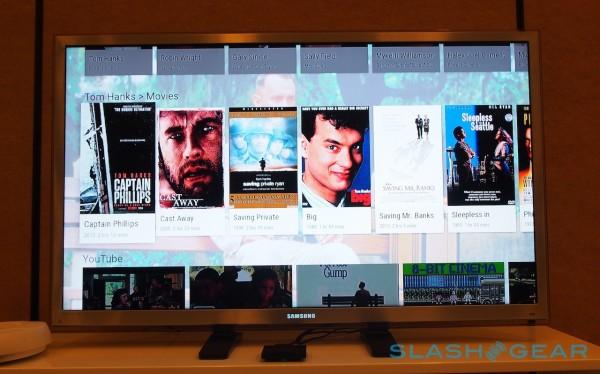 Google is showing off Netflix and several other apps, including games, which work fine on Android TV. Control is either via a smartphone app or a dedicated remote or gamepad; Google tells me there's a little work involved for game developers to add support to their titles, but that's expected to be minor.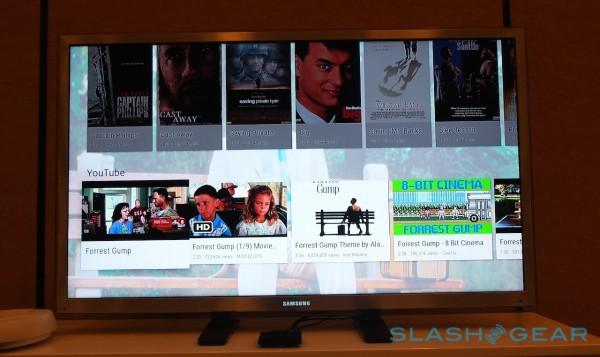 There are some rough edges, of course, just as you'd expect. Google's voice search is front and central to the navigation, pulling up not only movie and TV titles but actors with biographies, recent movies and TV shows they've appeared in, and related YouTube content. It'll also bring in results like currency and weight conversions, with the answers shown on-screen and read out.
However, so far it's limited to Google's on-demand services: like Amazon's similarly useful voice search on Fire TV, even if you've a Netflix account results won't surface from there.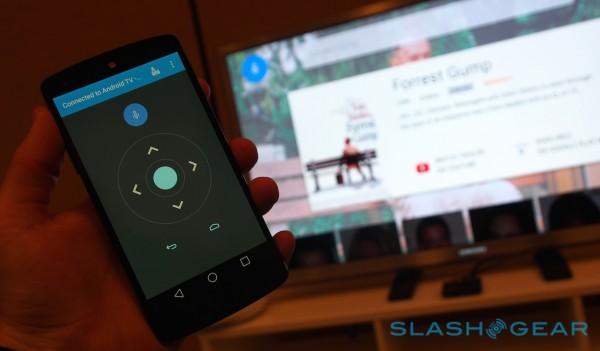 The expectation is that third-party developers will be able to hook their apps into voice search too, but there's no timescale for when that might happen. My guess is that, with the first Android TV hardware not expected to go on sale commercially until Q4 2014, we'll see developers and providers scurrying to add in the necessary voice search hooks.
They'll be doing that with a reference design developer kit that Google had running at I/O 2014, and which will begin shipping to developers from tomorrow. It's something I'd actually like to see Google offer to end-users: compact, discrete, and something that could easily be slotted under the TV.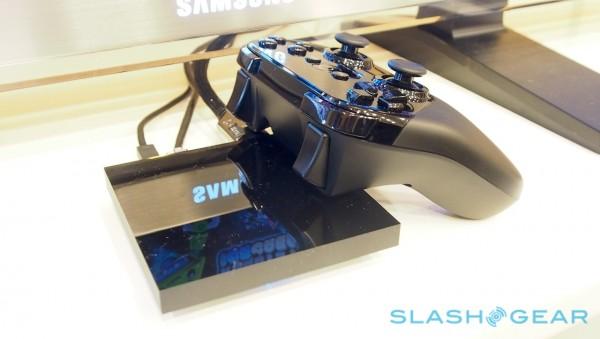 Google says it has no plans to do any such thing, however, and so it'll be third-party companies – TV manufacturers and set-top box vendors – who will be doing the honors instead. By biting off a more realistic meal and ignoring live TV, Google has managed to ignore the feature-overload of Google TV; it'll be interesting to see if that simplicity remains when the first Android TVs begin shipping later this year.