Android Phone Calls Handoff Just Arrived In The Windows 10 Insider Build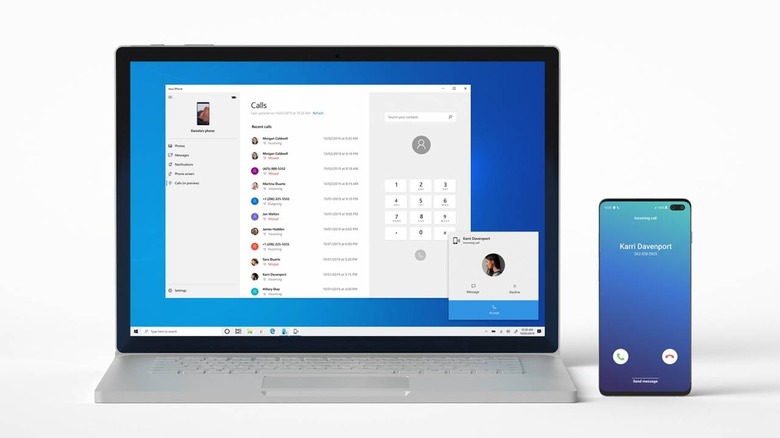 Microsoft is giving Windows users a taste of what tighter integration between their Android phones and their PCs can be like, with its new Calls feature arriving in the latest Windows 10 Insider Preview. Released today to the Fast ring – the builds for the bravest Windows users willing to put up with some bugs in return for bleeding-edge functionality – Calls builds on the Your Phone app.
Microsoft and Samsung showed that integration back in August, when the Galaxy Note 10 was unveiled. With it, users can answer incoming phone calls being on their PC, without having to pull out their Android phone which has the actual line of service.
It'll also work in reverse, with Your Phone able to initiate calls from the PC, using either the in-app dialer or a list of contacts. If you don't want to take a call, you can decline it on the PC. That allows the call to be either sent to voicemail, or declined with a custom text message.
The Your Phone app also has access to the recent call history, and it's possible to click on an entry and automatically have that number populated to the dialer. Most impressive, calls can be transferred – without pausing or ending them – between the PC and the phone.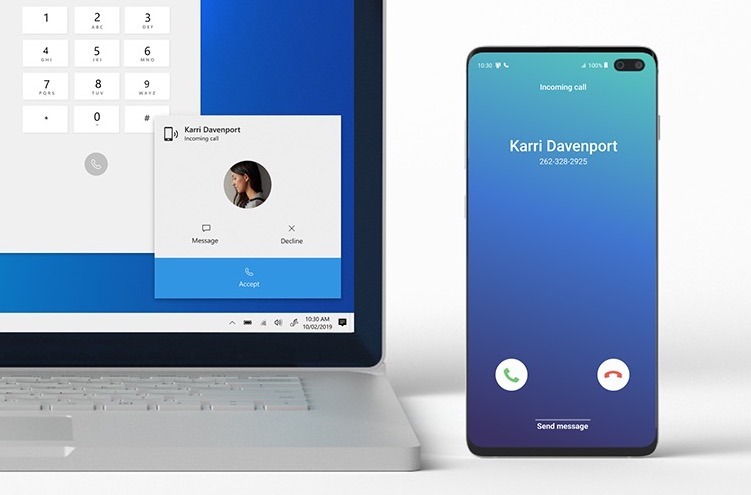 While Samsung and Microsoft demonstrated the Calls feature on the Galaxy Note 10 and Note 10+, as demos during the Surface event last week confirmed this isn't just limited to Samsung's pen-enabled phablet. Indeed, as long as you have a phone running Android 7.0 or higher, a Windows 10 PC with a Bluetooth radio, and you're running 19H1build or newer with Windows 10 build 18362.365 or newer, you'll be able to make use of it.
For Android and Windows users, it's a taste of the sort of integration that their counterparts in the Apple ecosystem have enjoyed for some time now. Dubbed Continuity, it launched back in 2015 with macOS Yosemite and iOS 8.1, and among its features allowed calls on an iPhone to be managed from a Mac.
The complexity of the Android and Windows PC markets, however, have made delivering the same sort of functionality, consistently, a little trickier. We've seen individual manufacturers offer some subset of those Continuity-like features, such as Huawei's integration between its notebooks and Android phones, but they often don't work outside of a single company's devices. This move to expand Your Phone by Microsoft, however, has the potential to be far more broadly adopted.
As always, it can be a risky place on the cutting-edge of Windows Insider builds: not for nothing does Microsoft recommend those wanting greater stability to hold out until features arrive on the more polished Slow and Release Preview rings. If you want to try out Your Phone Calls, however, you can sign up to the Fast ring for free.