Android P name accidentally revealed and it's nuts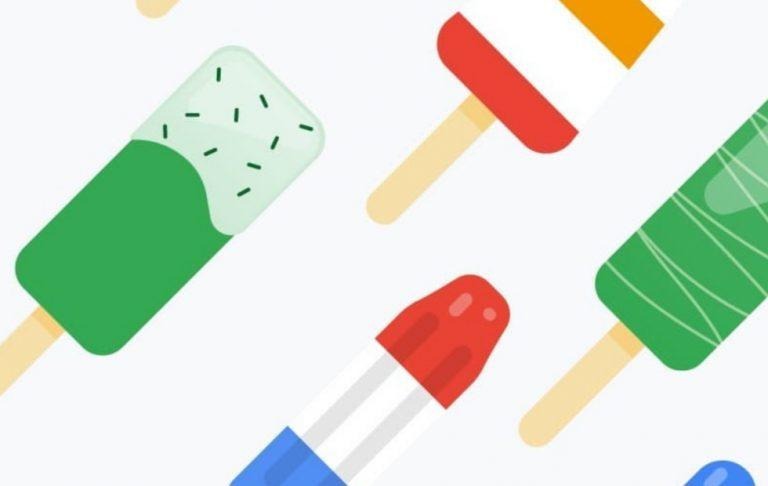 Google always gives a new Android release a dessert name and a matching mascot statue to go with it. Once upon a time, there was much buzz and guessing on what that name would be, with Google itself sometimes jumping in to mislead and confuse and troll. The fervor has seemingly died down a bit in the past years and some just wait to be surprised. And surprise they might be with Android P if it comes with an perhaps the oddest sweet of all.
There is definitely still some mystery around what that "P" will stand for, with early guesses seemingly focused on pies, despite no Android release being named after one ever. There were, of course, mentions of pineapples, though in what for they never really got around to saying.
And then Google seemed to be throwing us a clue when it released its spring wallpapers with beach-themed images and popsicles. Of course, the Android maker has been known to throw red herrings to stir up some discussion. Last year, SVP Hiroshi Lockheimer was presumed to be trolling the public with Oreo references, only for Android 8.0 to actually be named after the cookie.
This clue, however, comes not from Google itself but from a Huawei employee, according to Polish website Tabletowo. Responding to questions about the upgrade path for the Huawei P9 Lite, the customer representative named Android 9.0 as "Android Pistachio". Of course, the nut isn't a dessert in itself but "Pistachio Ice Cream" has been thrown around as a possible name.
That said, this is coming from Huawei customer support who may have not at all been briefed on anything related to Android P. Given how the names and guesses float around and sound almost so authoritative, take it with a grain of salt and some nuts.