Android Nearby feature recommends, launches apps based on location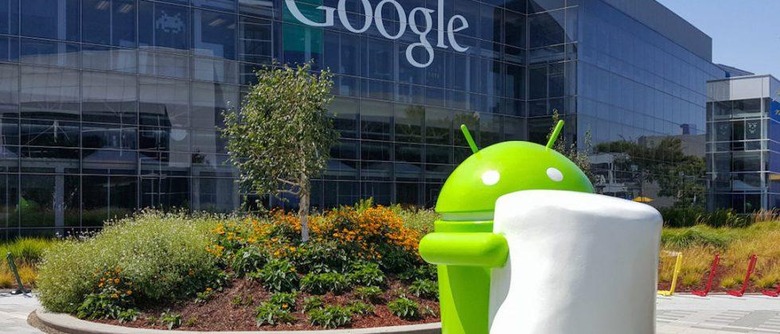 Google has just announced a new location-focused feature for Android. Dubbed Nearby, it has the Play Store notifying users of apps they might be interested in, or are relevant to their current location. It simply requires that devices' GPS and Bluetooth be activated. One example includes users near a CVS Pharmacy being notified that they can print their photos through the store's app.
The iOS App Store has displayed apps related to a user's location for some time, but it requires they open the App Store and navigate to a specific tab. Android's Nearby, on the other, is a bit more proactive, notifying users of recommendations even when their phone is in their pocket. The feature is completely option, however, and if you need GPS and Bluetooth on for other reasons, the notifications can simply be ignored.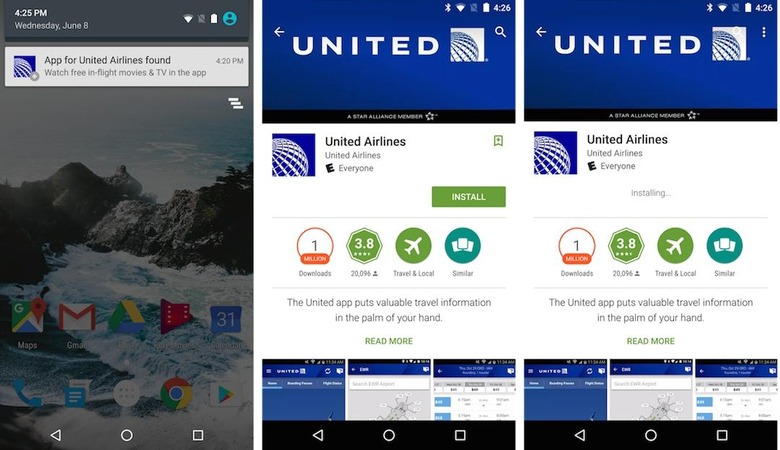 If Nearby presents an app you might be interested in, just tapping on the notification will open it in the Play Store. Google says Nearby is part of an update to Play Services that has begun rolling out to devices with Android 4.4 KitKat and above.
Along with making it easier to pair a phone with Android Wear and Google Cast devices, Google says other examples of Nearby include a prompt for the United app when users enter the airline's terminal at an airport, or suggesting the Mobile Passport app when entering customs at select airports. The feature may border on the edge of annoying advertising, but at least it's easy to turn off.
SOURCE Google