Android N release now: Google makes it official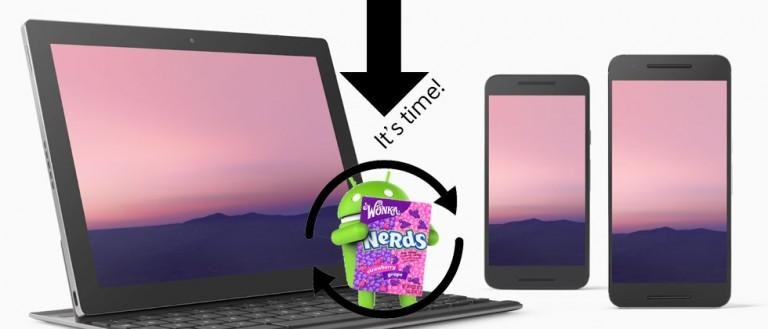 While there was a bit of a leak earlier today, Google has made Android N official with a news release of their own. Now we're able to see Google's own devices running the software and the developer preview software links are live. Now you too can get your hands and eyeballs on Android N right the minute. Download Android N Developer Preview for your Nexus device now or... you know... do it later.
SEE: Android N update instructions for Nexus devices
As luck would have it, we tapped the Google developer preview just before Google actually released their blog on the subject. As such, you can have a peek at our Android N update instructions (in the link to this paragraph's right) right this minute. From there you'll be able to load to any one of your Nexus devices – just so long as they are newer than the Nexus 5.
While we're still a little while back from Google I/O 2016, Google's Dave Burke, VP of Engineering suggests that they're "doing something a little different this year by releasing the preview early... really early." Burke goes on to note that they're releasing more of a "work in progress" build well earlier in development. As such, Google has "more time to incorporate developer feedback."
Google also suggests that this release schedule will allow them to "hand off the final N release to device makers this summer, so they can get their hands on the latest version of Android earlier than ever."
Google is also beginning to run a "developer discount" program for devices like the Pixel C. You'll find a "Build for Android N with the Pixel C" page available as of this morning from Google.
Another new program that'll be launching later today is the Android Beta Program. This program will allow developers to participate in Developer Previews with over-the-air updates instead of having to load the software via desktop in the future. Expect more on Android Beta before the end of the day.