Android MID spotted again; cavorts with Archos PMP and SmartQ 7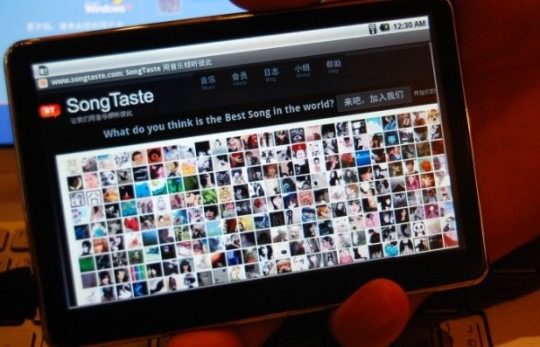 The Android MID mystery continues, with more images of the compact touchscreen slate showing up at various forums.  We're now up to our third batch of leaked images – the first and second batches appeared over the past week or so – with the device being pegged as anything from Apple's upcoming tablet (highly unlikely) to Arcos' much-talked-about MID, but with no official identity forthcoming at least the source of the pictures has seemingly been confirmed.
According to Jenn from Pocketables' sleuthing, the images all seem to have come originally from twitpic user focus3g (real name Vincent H), though there's no telling whether he took them or not.  They were then linked to on the Cell Phone Forums site, by a new user 'wowshake'.
Mysteries are all well and good, but we'd like to find out exactly who is behind this little device.  Our own leanings are toward Archos – the company is expected to officially announce their Android device on September 15th, and it seems possible that they're hoping to keep their collective mouth shut until then and avoid confirming this leaked prototype – but the sooner we have full details, the better.
[via Pocketables]