Android Messages for web goes live today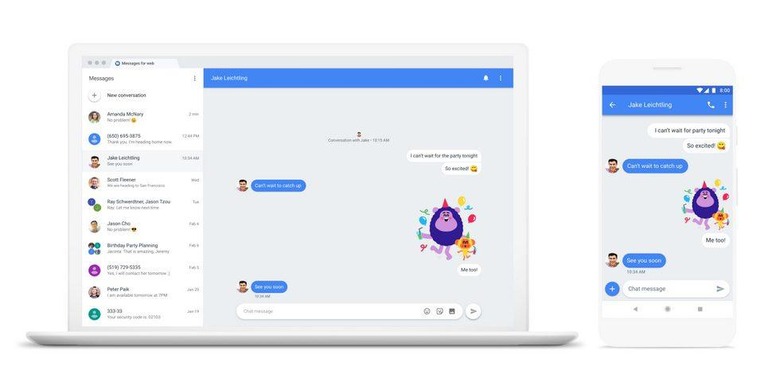 Android Messages for web is launching today, bringing the chat service another step closer to rivaling Apple's iMessage. Desktop support, Google says, is one of the most requested features for Messages, and as you'd expect from the company it has looked straight to the browser to deliver it.
The first signs of Messages for web were spotted back in February, when mentions of the service cropped up in the Android app. Unlike the Messages app for macOS which Apple uses for desktop iMessage access, Google has instead made a web-based chat client. It'll support not only text but stickers and emoji in conversations. You'll also be able to attach images.
To enable it, you'll need to go to the Messages app on your phone first. Tap the "More" options menu – the three vertically-stacked dots – and choose "Messages for Web." Then, scan the QR code shown on the Messages for web page. You can optionally have the webpage remember the computer, or leave that toggle unchecked and have the browser forgotten when you close the tab.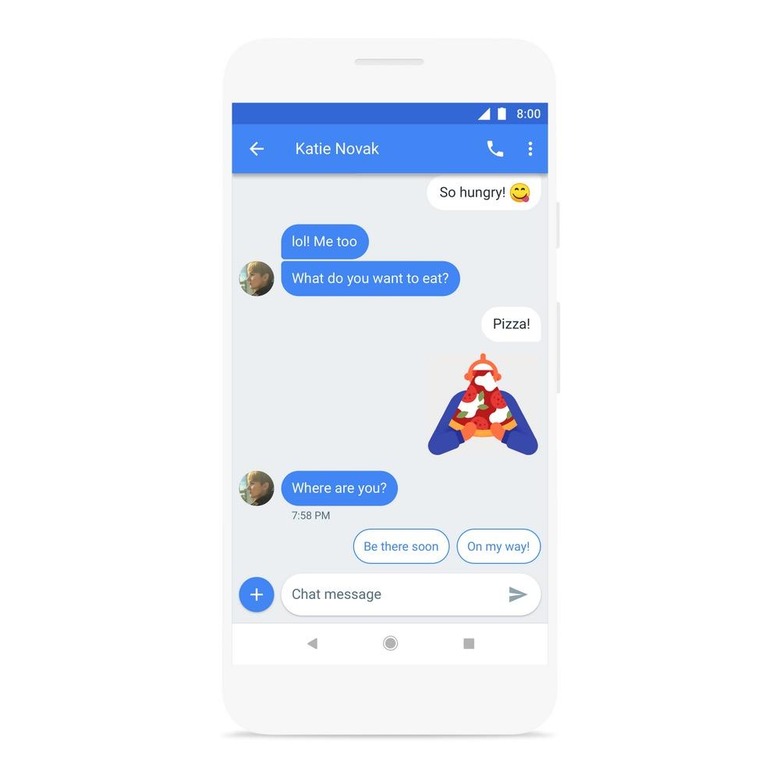 It's not the only change to Messages today, mind. Google is also adding GIF search to the mobile app, for animated replies. There's also a Smart Reply feature, with suggested responses that will vary according to the contents of the last message you received. Google says Smart Replies will be available in English initially, but with other languages following on over time.
Then there are link previews. If someone sends you a link in a chat – or if you send them a link – Messages will give an inline preview of that link's contents. Finally, there's the ability to copy one-time passwords with a single tap. That'll make using 2-factor authentication more straightforward, since you'll be able to grab the code directly from the notification rather than needing to open the message up completely.
Messages for Web is starting to roll out from today, though you might have to wait a while before you can actually access it. As for the other features, they'll be pushed out over the coming week, Google says.