Android Messages web interface coming soon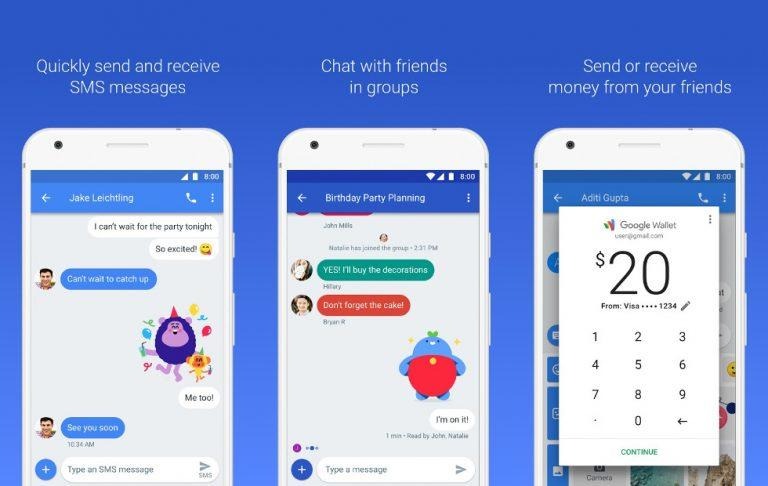 Google's messaging message is frankly all over the place. It has multiple messaging platforms and apps that overlap with one another and sometimes get replaced by yet another. Sometimes, though, they have different feature sets. Whether this latest clue serves to simplify that message or complicate it even more is up to you to decide. But at least it will be making things convenient. The latest version of the Android Messages app apparently holds clues to an upcoming "Messages for Web" which will let users send messages through web browser, just like Google Allo.
Not sure anymore what Android Messages is? It basically replaces the old stock Messages app and handles your run of the mill SMS, MMS, "and more". That's in contrast to the likes of Allo and Hangouts, which are geared more towards Internet-based Instant Messaging. That said, at one point in time, Hangouts did also support SMS before Google yanked it out recently.
Many people today live in their web browser. Not all of them, however, are willing to go the instant messaging route and still prefer old, reliable SMS. This feature, then, is for them. Based on Android Police's APK teardown, there will be a "Messages for Web" service, codenamed "Ditto", coming soon. Just like a similar feature for Allo, it will require pairing with a smartphone with the app already installed. In fact, it simply courses the message through your phone, not through your Internet connection.
It's still unknown when the feature will be launched or even which browsers will be supported. It does list Google Chrome, Microsoft Edge, Mozilla Firefox, Internet Explorer, Opera, and Apple Safari. There are also "Other" and "Unknown" labels though, so we'll have to wait and see.
The update also shows hints that users might soon be able to make purchases via Android Messages, in addition to the ability to send money added just recently. This could very well tie in with Google's consolidation of its mobile payment branding. That said, Android Messages is starting to look a lot more like Allo, and it raises the question until when the two apps will remain separate and distinct.