Android Marshmallow Update Released For Galaxy Note 5 And S6 Edge+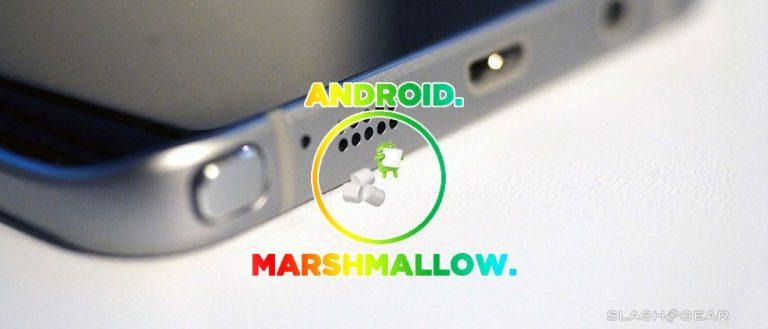 Back in April we got news that the folks at AT&T were testing the Samsung Galaxy S6 for inclusion in the Android Marshmallow update. The Galaxy S7 has that as well, regardless of your carrier – now it's time for the rest of the Galaxy crew to get onboard. As of this week, AT&T subscribers will be seeing Marshmallow updates for the Galaxy Note 5 and the Samsung Galaxy S6 Edge+, at long last.
To check if your device has an update available, there's a very easy process you're going to want to go through. Take note that these steps are only here if you want to check before you get an automatic notice about the update. If you've already seen that notice, this just does the same thing, so no worries for you.
To check if your Galaxy Note 5 or Galaxy S6 Edge+ has an Android update available, follow these directions right here:
1. From the Home screen, tap Apps
2. Tap Settings .
3. Tap the SYSTEM tab.
4. Tap About device .
5. Tap Software update.
6. Tap Check for updates > OK.
7. If a system update is available, high five!
From there you'll want to follow the prompts to download and install the update.
If you're worried about the amount of data you'll be using to download this update, your worries aren't entirely unfounded. This update will run you a cool 1.6GB of data. You'll want to hit up some Wi-Fi for this download.
Security Patch, as SamMobile says, will be updated to June 1, 2016 here as well. Important, those security patches are.
If you have a Samsung Galaxy S5 on AT&T, god help you, there might still be hope that an Android Marshmallow update is coming your way, but at this point we wouldn't hold our breath. The possibility comes from a Wi-Fi Alliance listing for Wi-Fi testing with an Android 6.0 update, which might never end up coming to your AT&T device. We'll have to wait and see.