Android makes enterprise play with Gmail Exchange support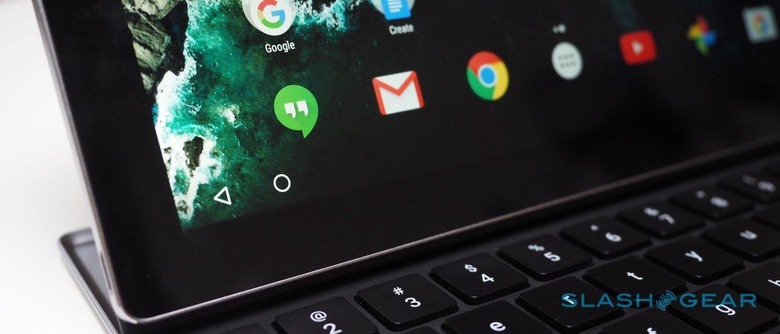 Google is adding Microsoft Exchange support to the Gmail app for Android, a huge step forward in making its mobile OS more palatable to enterprise deployment. The update will filter out to all Gmail users over the next three days or so, Google says, integrating Gmail accounts, Exchange accounts, and other email providers into a single inbox app.
It's not just email, either: also included in the Exchange support will be calendar synchronization.
Exchange may not be as fashionable right now as a hosted Google Apps account, which many companies have switched to, but it's still a mainstay of the enterprise world. Until now, actually integrating it fully with an Android device has required third-party software.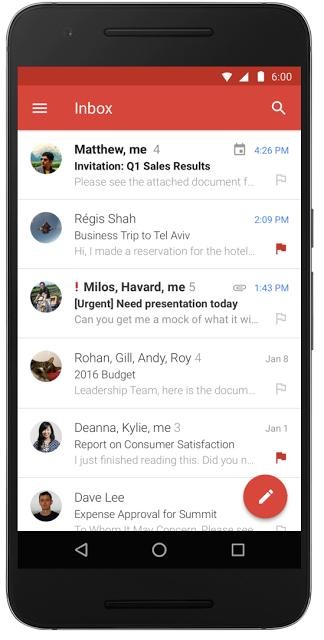 While the benefits of Exchange support will undoubtedly be felt most keenly by Android smartphone owners, there's another area where its introduction could be significant.
Android-based tablets and hybrids have tried to make their way into enterprise situations, but fallen short in no small part because of the absence in many of true multitasking and support for business-friendly features like Exchange.
[Update: The Pixel C does indeed support Exchange, but today's news means that support is being extended to all Android devices - thanks Mohammad!]
With Android N remedying the multitasking issue, however, and the new Gmail app addressing Exchange, the path is opened for Android tablets and notebooks to better compete with devices like Apple's iPad Pro.
The iPad Pro 9.7, which we reviewed earlier today, already offers both multitasking and Exchange integration in iOS 9.
Relations between Google and Microsoft have been cool in recent years when it comes to mobile integration. Google once used ActiveSync, the Microsoft technology which gives Exchange its push delivery, for Gmail on iOS and other platforms, but ditched the Google Sync system in favor of licensing-free alternatives in early 2013.
In the meantime – and with its own mobile OS struggling to gain traction – Microsoft has made more of a direct play for Android users, attempting to supplant the Gmail app with a free version of Outlook for Google's platform.
It's unclear at this stage what the financial terms of today's integration announcement might be, but it's hard not to see it as a win both for Google and Microsoft. For the former, it's another obstacle in the path to enterprise customers passed, while for the latter it improves Exchange compatibility with one of the most popular smartphone OSes in the marketplace.
MORE Google