Android M revealed at Google I/O 2015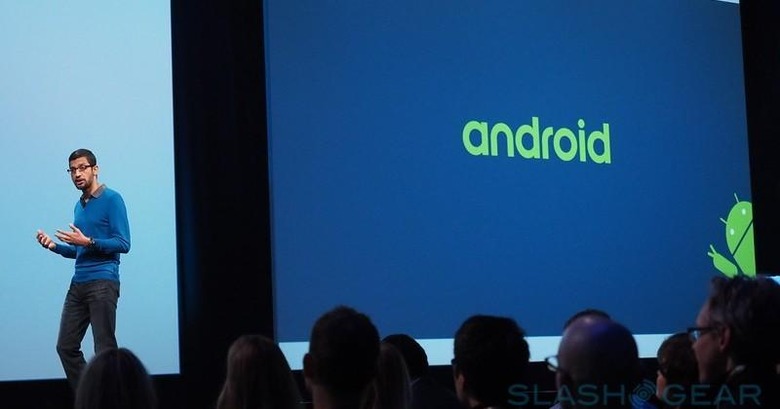 This morning Android M was introduced by Sundar Pichai at Google I/O 2015. There it was revealed that this software would be brought in the form of an Android M Developer Preview first, then released to the public. This is much in the same way that Android L, eventually Lollipop, was introduced to the world. This version of Android – M – will have Google going "back to the basics." That means functionality and "improving the core experience." This version of M will be released within weeks for developers – if not sooner.
Six new features will be revealed at Google I/O 2015 to start with Android M, and one of them is App Permissions. This release of Android will have eight permissions to work with, and they'll be extra-simplified.
Have a peek at our Android portal for more information on Android M as it's revealed.
With the release of Android M, users will now be working with permissions as they're requested instead of right at the start of install. This is just one of a wide variety of "simplification" features that'll be coming to Android M.
Now – which candy do you think Google will pick for M when it's finally introduced to the public?