Android FIDO2 support just put passwords on the chopping block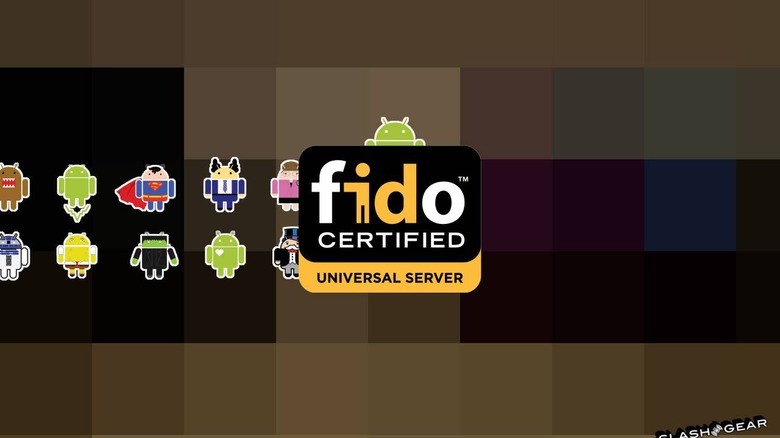 Passwords might well become a thing of the past on mobile phones now that Android is moving toward FIDO2. In fact Android became FIDO2 Certified this week – on Monday, February 25th, 2019 – to work with FIDO security keys and fingerprint sensor to access websites and native apps that support FIDO2 protocols. FIDO2 is amongst the most secure security tech available for internet access (amongst other things) in the world today.
Speaking up on the announcement of this certification, Christiaan Brand, Product Manager for Google, suggested that FIDO2 was developed not only by the FIDO Alliance and W3C, but Google, too. Because of this, Android has FIDO2 certification deeply embedded in its core, making it easy for Google's partners and developers to access secure keystores across devices in a standardized way. Biometric controls are, apparently, the way of the future.
Have a peek at a presentation made back in April of 2018 at the RSA Conference 2018. This presentation was made at the Moscone Center by Google and Microsoft on the future with "Replacing passwords with FIDO2 authentication."
In addition to working on several of the most popular web browsers in the world, FIDO2 is backed by several of the most massive companies in the world. FIDO2 works in Google Chrome, Microsoft Edge, Mozilla Firefox, and in preview mode for Apple's Safari browser.
If you'd like to see FIDO2 come to your favorite app, tell your favorite developer to head over to the FIDO alliance's listing of Trademark and Service Mark Usage Agreements – start at the most basic bits.
You'll be seeing FIDO2 appear on devices and apps aplenty in the near future. In addition to fingerprint sensors, FIDO2 works with FIDO2-compliant devices like cameras and FIDO security keys.
"Together with the leading web browsers that are already FIDO2 compliant," said Brett McDowell, Executive Director, FIDO Alliance, "Now is the time for website developers to free their users from the risk and hassle of passwords and integrate FIDO Authentication today."