Android Distribution shows big gains for newest releases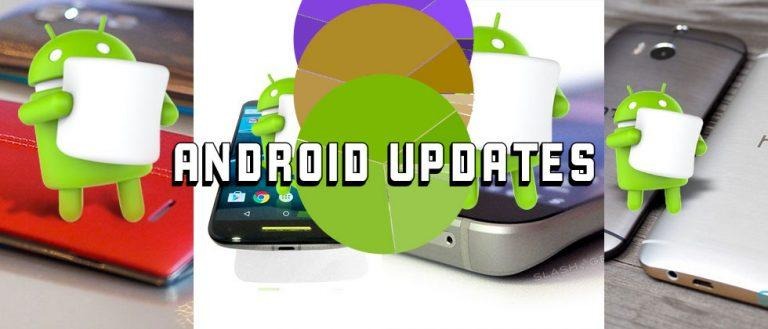 Today Google has delivered their latest Android Distribution chart showing how the newest versions of the platform are reaching the masses. Together, Android 5.x Lollipop and 6.0 Marshmallow have a 33.1% increase over this same market point last year. That means two things – first, that Android devices continue to sell well new around the world. Second, that there's a large number of Android lovers out there updating their devices as often as possible.
We've got two opposing sides to this story – on one hand, back in the year 2012, I declared that Google should never have promised Android updates. That might still be true. But the narrative has changed just a bit over the past several years. Today, Google has a more interesting plan – Beta releases. Have a peek at our article Google's Android Update Promise: true at last!
One way or the other, Google continues to update developers on what to expect from the wide wide world of Android version distribution.
If you'll have a peek at the following chart – which we have Reddit user "QuestionsEverything" to thank for constructing – you'll see how the percentage of the whole Android userbase is moving towards the newest versions of the platform. Every version of Android – including 4.4 KitKat – is growing smaller, while the two newest versions of Android continue to grow speedily.
Next you'll see the most recent chart from Google – on the right – you'll find the percentage pie chart. Compare that to a chart from 2012 and you'll see big changes in distribution. Not just big changes in the version numbers – obviously that'll be different – but in how much of the pie is taken up by the newest releases available.

The newer data was collected during a 7-day period ending on June 6, 2016, according to Google. They also note that "any versions with less than 0.1% distribution are not shown."
Is this Google reaching for a system in which the newest version of Android is the most widely distributed? Probably not. Google's Android isn't meant to be updated the same way Apple's iOS is. It's not so much Google's goal to have everyone on the exact same software version as it is their goal to keep updating for the next generation – as it's always been.