Android apps on Chrome release starts today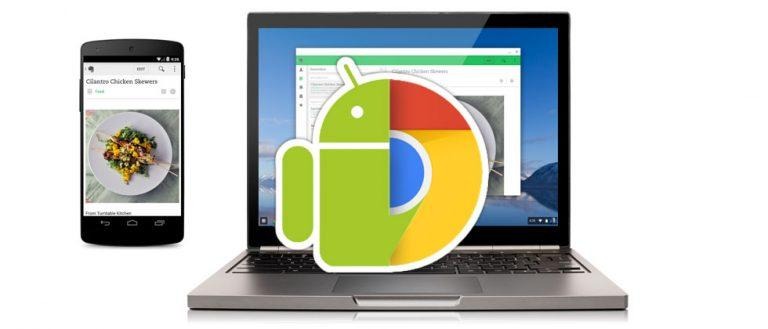 Today is the day for Chrome OS users – Android apps will be coming to the platform via Google Play imminently. This announcement came from Google's Google I/O website this afternoon after the main keynote was completed – appearing, as it were, to show how Google mentioned such an update in said keynote. They didn't, but it's likely they were meant to – either way, the result is the same. Google Play on Chrome OS, enabling hordes of Android apps to approach the desktop machines on the go.
This information comes from a session description as posted on the official developer conference (Google I/O 2016) webpage. There the data suggests that this session will not only show developers how to bring their apps to Chrome – it'll give them a Chromebook to do it on. If they're lucky.
"Today we announced that we're adding the best mobile app experiences in the world, Android apps and the Google Play store, to the best browser in the world, Chrome!"SEE: Android apps are now running on Chrome
Google's description of the session continues, "Come to this session and test your Android apps for Chrome OS. You will get hands on help from our friendly engineers on how to optimize your Android app for Chromebooks. Oh, and we will also be giving the first 50 developers to show up a free Chromebook so they can get a head start bringing their apps to Chrome!"
This session is going to be run by Luis Hector Chavez, one of the engineers at Google that runs the Chrome OS team. It's suggested that this event, which starts at 4PM local time at Google I/O on Stage 5, that Chavez will bring expertise on this subject from his many years as a developer – having developed App Runtime for Chrome not too long ago. The source!
Have a peek at the Beta Releases of Chrome if you want to get in on this action early – rumor has it that's where this update will be first. More information as we hear it.