Android 6.0 Marshmallow micro-site whets your appetite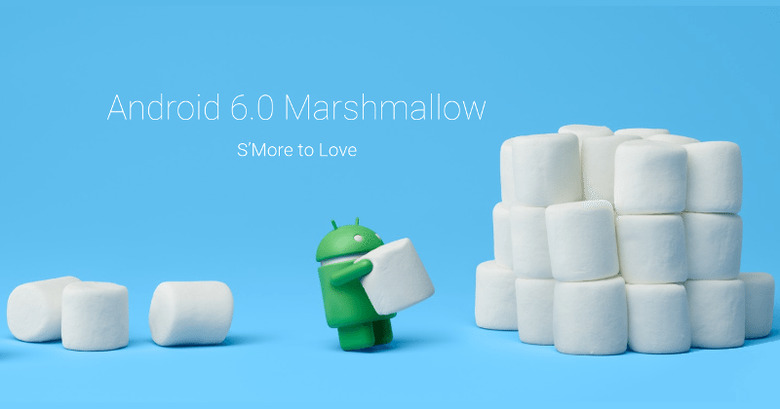 While the newest Android hardware have certainly piqued our interest, like the first metal-clad Nexus 6P smartphone or the first 2-in-1 Android Pixel C tablet, the common thread that binds them all as somewhat taken a backseat. Google itself hasn't hyped up the Marshmallow as much as it did the Lollipop, but Android 6.0 has been noted by some to be just as significant a jump as Android 5.0 last year. If you're curious to find out what exactly that means, Google has launched a micro-site that explains in simple words what's s'more to love with Android Marshmallow.
The micro-site highlights three of the probably most useful features in the upcoming release. Google Now on Top, for example, provides answers, shortcuts and quick information about what is currently being shown in an app, without actually leaving the app. It's like having Google Search built-in, though indeed developers do have to build the Now on Tap feature into their apps.
Considering how smartphone users nowadays are more conscious about their battery life more than ever, Android 6.0's battery savings will be warmly embraced. Android can put the device at a very low power state when it detects that the device is at rest, to make sure that your alarm will still go off in case you forgot to plug your phone to the charger.
Power users and privacy conscious users will definitely appreciate the fine grained App Permissions in Marshmallow. Users can now turn individual permissions on or off at their discretion, and developers can present those permissions within the context of their use rather than overwhelming users with an isolated list. Android 6.0 also adds support for more security systems, in particular official support for fingerprint scanners. Just in time for Android Pay!
Of course, there are a lot more than these there coming in Android 6.0 like support for Bluetooth styluses (finally!). The more technically inclined can see a longer list of features on the site as well. Android 6.0 Marshmallow will start its trek to the public next week as OTA updates for existing Nexus devices. When it will arrive for OEM devices, on the other hand, is sadly a different story.