Android 4.3 restricted profiles: Google's answer to kids accidentally buying apps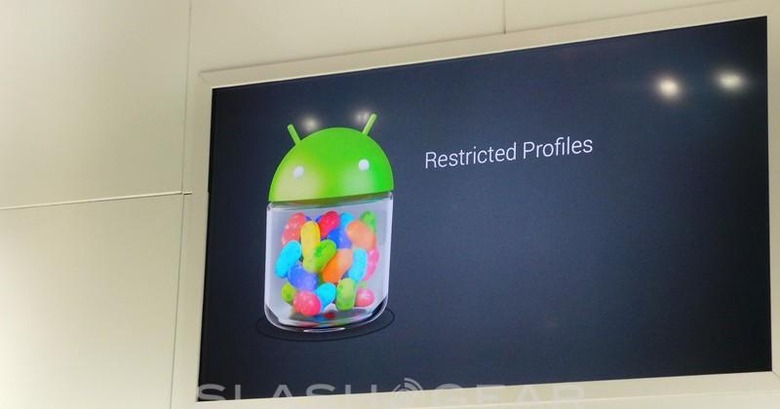 Google announced Android 4.3 Jelly Bean today, keeping with the Jelly Bean, but adding a few new features and performances improvements. One of the more interesting features, however, is multi-user account support along with restricted profiles, which will give parents more piece-of-mind when they hand over their device to their kids.
With restricted profiles, users can set up different, customized environments for each user, and adjust what content and apps that each user has access to. Google says that restricted profiles are ideal for "friends and family, guest users, kiosks, point-of-sale devices, and more," but we think a big market for this feature will be for kids.
With the recent influx of parents handing over their tablet to their kids and those kids buying apps without permission, companies with app stores have been making it an effort to control this issue. Apple recently posted a feature in the iTunes App Store educating users on how to use it, with the focus on making sure kids don't have access to paid apps in the app store.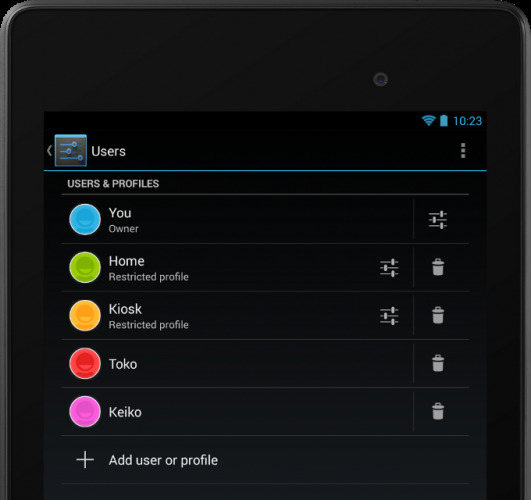 Google's answer is restricted profiles in Android 4.3. The owner of the tablet can control which installed apps are enabled in any given profile and which apps are not enabled. This means that owners can block other users from accessing Google Play to download more apps or other digital content.
Each restricted profile offers an isolated space with its own local storage, home screens, widgets, settings, etc. However, these different profiles are based on the tablet owner's own environment, such as what apps are installed. So essentially, every user will have the same apps that the owner has — no more and no less, but this should make it easier for parents to control what their kids do on such devices, and cut down on unnecessary spending on useless apps.