Android 4.3 Jelly Bean official as Google takes a half-step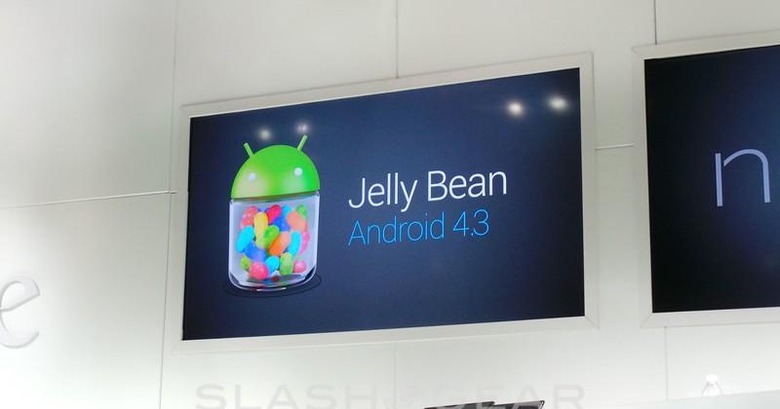 With the reintroduction of the Nexus 7, complete with the same name as it had in its first iteration, Google revealed that Android 4.3 would also be called Jelly Bean. This system's detailing began with a boost to Multi-User abilities with Restricted Profiles – this is for parents, for the most part, allowing and dis-allowing bits and pieces of the operating system depending on the user. From there, Google launched directly into Bluetooth Smart – also known as Bluetooth Low Energy, this coming alongside Bluetooth 4.0.
Google's Android 4.3 will be coming in with OpenGL ES 3.0 for developers – this will open a lot of doors for next-generation games in an environment that brings a lot of support for higher-definition graphics and 3D gaming. Demoing 3D abilities with a showing by the folks at Silicon Studio, then moving on to a futuristic motorcycle game powered by the Unity gaming engine, Google made the case for Android being a prime spot for the next generation in groundbreaking mobile gaming graphics.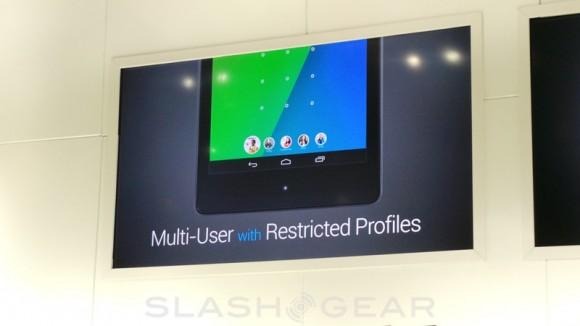 Android 4.3 Jelly Bean will be coming with a new set of DRM which will benefit hardware-based encryption for video. Google flashed one of the biggest names in video streaming – Netflix – on stage along with a note on how they'll be taking advantage. This new DRM will allow Netflix to play 1080p video with any device working with Android 4.3 – and of course, the Nexus 7 (the new Nexus 7) will be able to take full advantage of it.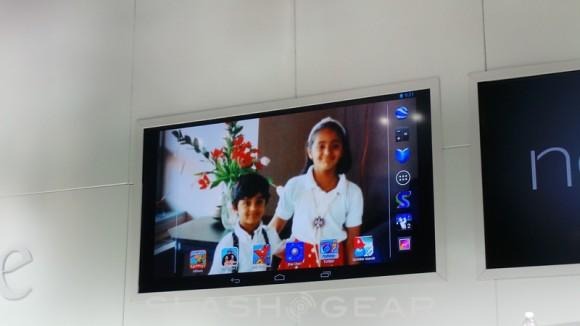 This update to Android will be appearing today – starting with Google's Nexus devices like the Nexus 7, Nexus 10, and Nexus 4, then rolling out to Google Play edition smartphones "very soon". Stay tuned as we have a more in-depth look at this system update today, right here on SlashGear's Android Hub!