Android 4.2's security system features real-time app scanning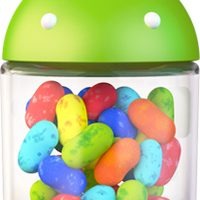 Google's Android 4.2 mobile operating system offers a variety of new features, one of which is a security system. This comes in light of reports about malware targeting smartphones, with Android malware levels tripling in Q2 of this year. The Android 4.2 security system is integrated into the mobile OS, and is always on the lookout for problems.
According to Computer World, 4.2's security system is an extension of the Google Play Store's security technology, which analyzes apps uploaded to the store for maliciousness. With Android's new security system, however, the mobile OS will scan apps installed from third-party sources in real time. This offers users protection from malicious apps that aren't vetted by the Play Store's security system.
Android's security system is opt-in. Users who download an app from a third-party source will be prompted the first time around to let Google check them for harmful behavior. The users can then opt-in by tapping "Agree," or dismiss it and take the risk. If you opt-out the first time around but change your mind later on, you can enable the feature in Security via Settings.
Said Android's Vice President of Engineering Hiroshi Lockheimer, "We view security as a universal thing. Assuming the user wants this additional insurance policy, we felt like we shouldn't exclude one source over another." Apps are checked via Google's app database. According to Lockheimer, the company has a "catalog of 700,000 applications in the Play Store, and beyond that, we're always scanning stuff on the Web in terms of APKs that are appearing."
[via Computer World]