Android 4.0 ICS hacks forge forward with CyanogenMod's "Trebuchet"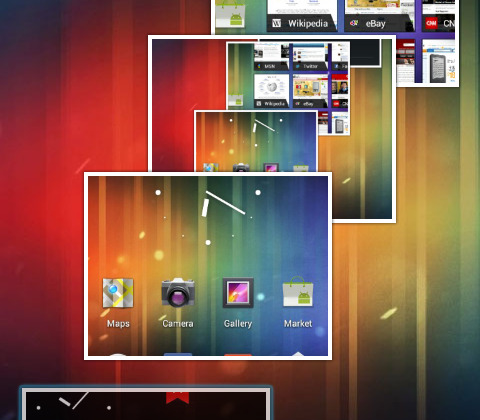 Even though the bulk of the population out here in Android Land aren't yet updated to the newest version of Google's Mobile OS, modifications on the basic user interface of Android 4.0 Ice Cream Sandwich are in full force, shown here with the CyanogenMod team's Trebuchet launcher, made to make your experience as lovely as possible. What you're seeing is a hacked version of the newest version of Android made perfect as the developer / hacker team CyanogenMod sees it. They've got their newest version, CyanogenMod 9, under development now, and inside you'll find this new look at Ice Cream Sandwich complete with improved widget resizing, auto-rotate, home screen modification, and a whole lot more!
This build is only in pre-alpha mode at the moment, this meaning that if you're going to use it, you'll certainly be a part of the tester group working to improve it for a full release. At the moment, Trebuchet only works on hacked devices running Android 4.0.3 ICS, and even then you've got to have the skills to tap into the full features to make use of it. Eventually we'll certainly find that this launcher not only looks lovely beyond the original Ice Cream Sandwich, but that its functionality eclipses that of the original Google build.
Meanwhile get pumped up for it as we reflect back on the past year of Android hacks, developments, and modifications of all kinds with our 2011 retrospective on developers specifically for Google's mobile operating system. Notice how even something in such an early build as this is reported as major news as so many Android fans are in love with the CyanogenMod crew. Stay tuned through 2012 for the final build here and in so many more places on top of Ice Cream Sandwich, Gingerbread, and the rest.
[via XDA Developers]