Android 4.0 Ice Cream Sandwich Hands-on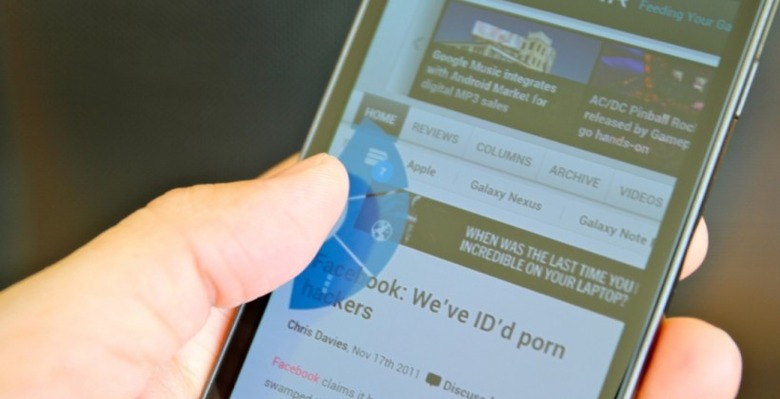 Samsung's Galaxy Nexus hardware is only half of the Android excitement today: the other part is arguably more significant, the first deployment of Ice Cream Sandwich. The most significant refresh to Android in several generations, Android 4.0 brings tablet and smartphone strands in-line with a new, Honeycomb-inspired UI and a brace of new features. We've had our hands on the Galaxy Nexus for the past few days, and while it's too soon for the full SlashGear review, join us after the cut for some first-impressions and demo videos.
Android 3.0 meets smartphone is our first impression of ICS, though the 720p display on the Galaxy Nexus means the resolution isn't far off what a regular tablet might offer. Most of the best elements of previous phones and tablets are present, with a black, blue and silver color scheme that works well and helps the controls and notification bar blend neatly into the black screen bezel.
Ice Cream Sandwich hands-on:
The app switcher – with thumbnail previews – has been carried over from Honeycomb, and you can either swipe to end it or, by tapping and holding the thumbnail, remove it from the list or open its info. There a "Force Close" option can be found. Unfortunately, tapping and holding any of the five desktop panes – which don't zoom out into an overview of all five – now only brings up options to change the wallpaper. If you want to add a shortcut or widget, you now have to do that from the app menu: either press and hold an app icon to place it, or swipe over to the widgets menu to choose from a gallery of active content. The app menu itself now scrolls horizontally, not vertically.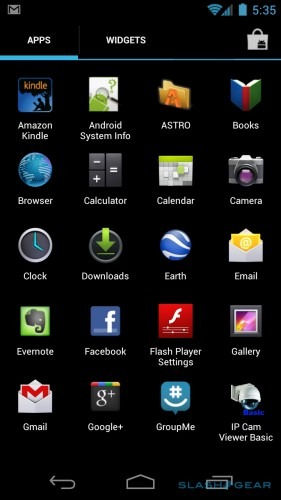 Google is particularly pushing the facial recognition unlock system in its ICS promo, though as well-publicized there are some issues remaining. Biggest is the somewhat patchy security; Google does warn during setup, which basically involves lining your face up in a dotted outline and letting Android "learn" you, that someone who looks similar to you might be able to unlock your phone.
It'll also recognize a photo of you, and conversely if we removed our glasses ICS couldn't then recognize us. Failed face unlock attempts kick you to either the regular PIN or passcode pages. In short, while this is a clever gimmick – and as long as you don't hang around with doppelgangers a reasonable way to prevent people casually picking up your phone and digging around – those seriously interested in security should opt for the old-fashioned methods. It's worth noting that while there's a camera shortcut on the lock screen normally, it disappears when you set PIN/code security, introducing some delay in comparison to iOS 5.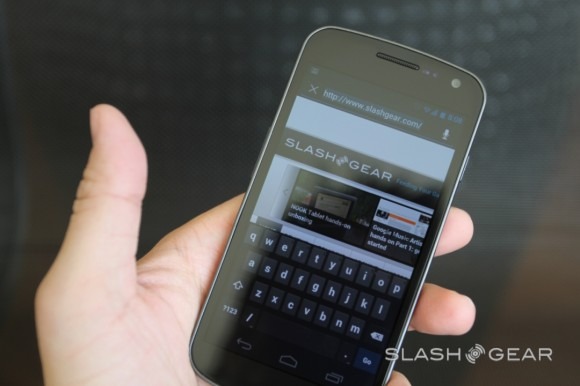 Real-time voice transcription is also new, and we've found it works roughly 80-percent of the time we tried it. Even if you don't use the dictation features, the new text editing tools – with an in-line spellcheck – seem to work more smoothly than in Gingerbread and earlier versions.
Galaxy Nexus ICS first-boot and setup:
[vms 06d7ffda75cd0b95eb70]
There's a lot more functionality out-of-the-box than in previous versions of Android. Whereas Google once left its core apps – such as the camera – for third-party developers to improve on, ICS brings its own functionality. Images can be edited, with filters, effects, red-eye reduction, annotation and more, all with the native photo viewer, and there are face-tracking real-time effects for use during video recording, which can squeeze or stretch your mouth, eyes or other features. Like PhotoBooth on iOS, you can even change the background behind you for some impromptu greenscreen action, though our experience suggested this is more gimmick than anything else.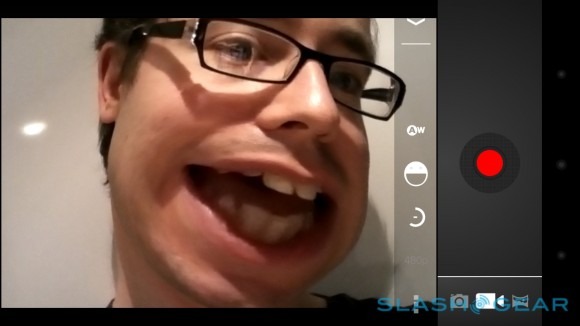 If anything, though, a more complete, consistent experience is our initial takeaway from Ice Cream Sandwich. Google has delivered more than the bare minimum across the board, and it feels like the company has really listened to how people use their smartphones. Multitasking is brought to the fore – the app switcher button is one of the permanent triad along the bottom of the screen – and the People app corrals contacts across networks and services into one easily-glanced place. Factor in Android's existing sharing abilities (now with some neat tweaks, like your last sharing method getting its own spot on the button bar, on the assumption you might want to use it again subsequently) and that's a solid foundation for 4.0; what remains is for third-party developers to get their apps up to speed too.
We'll be putting Ice Cream Sandwich through its paces thoroughly for our full review, so until then enjoy the hands-on gallery and video demos!