Android 4.0 Ice Cream Sandwich final build detailed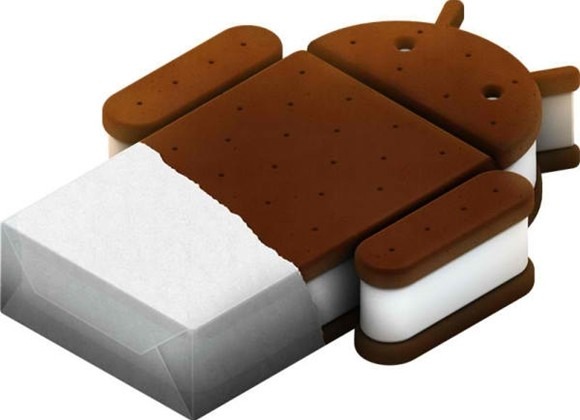 This week Google revealed the final details surrounding Android 4.0 Ice Cream Sandwich, its newest and most advanced mobile operating system. This update to a whole new dessert is what Google calls "an entirely new look and feel to Android" and from what we've seen thus far, it certainly is. Ice Cream Sandwich is made to improve multi-tasking, has Wi-fi hotspot and NFC support, new notifications, and a "full web browsing experience," all of it coming first on what Samsung calls the Galaxy Nexus, the next in a line of hero phones made in direct collaboration with Google to provide a perfectly clean version of their new software in what they see as an ideal package.
Inside Ice Cream Sandwich you'll find several new apps that come standard. The first of these is a new People app which acts to connect your social networks including, and this is a first, Google+ (as well as other networks too, of course.) The camera interface has been redesigned for ICS, this time including a built-in panorama mode, capability for 1080p video capture, and a slew of new effects like "silly faces" and "background replacement."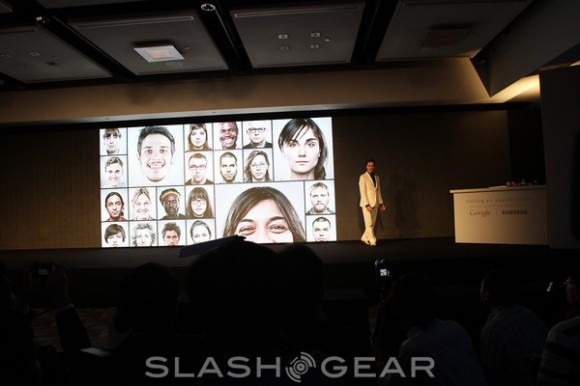 Face Unlock is a new way to unlock your device, ICS revealing this facial recognition functionality from Google for the first time (officially, anyway.) This newest mobile OS works with NFC-laden devices with "Android Beam" which, when you tap your devices together, anything including apps, YouTube videos, webpages, and more can be shared instantly. Google Talk has been updated as well to make use of the aforementioned "silly faces" and "background replacement," these two able to be used shooting video or with video chat now as well.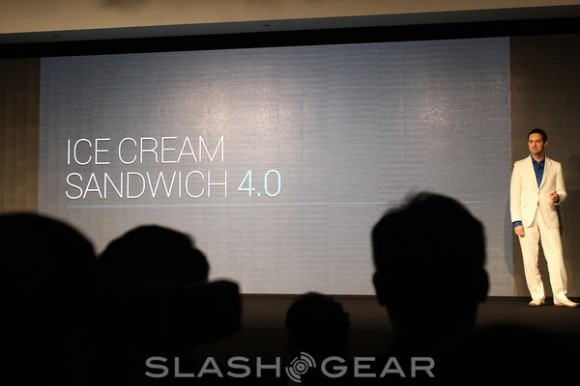 Stick with us here on SlashGear as we continue to explore not only the future of Android with this version 4.0 Ice Cream Sandwich, but with the Galaxy Nexus from Samsung and Google as well. Hit the [Samsung Galaxy Nexus official] post to see the details on the device and see the [Ice Cream Sandwich portal] for all things tasty straight from Hong Kong!