Android 2.4 Ice Cream due June/July 2011 tip insiders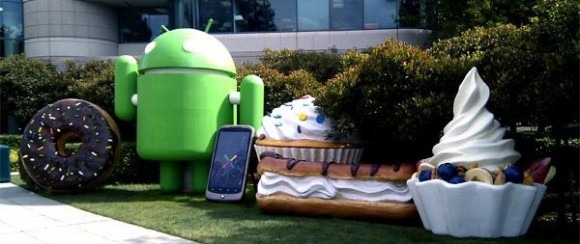 Android 2.4 Ice Cream is expected to arrive on devices in June or July 2011, following an unveil at the Google IO 2011 event at the end of May. Sources talking to Pocket-lint confirmed the release, which will be the next significant update for smartphones running the Android OS. The news also has implications for the assumed nomenclature around Honeycomb, Android's upcoming tablet-centric release.
Previously, Honeycomb had been rumored to be released as either Android 2.4 or Android 3.0; Google is yet to confirm what version number it would carry. However, this latest leak would suggest that Honeycomb isn't intended for smartphones at all, and will be kept separate from the mainstream numerical scheme in some way.
That could mean Honeycomb will launch as 3.0, and the smartphone range of OSes will continue on as 2.9, 2.10 and 2.11, etc. Honeycomb has a significantly modified UI, as we saw on the Motorola XOOM, and so it perhaps makes sense that Google would want to keep the two platforms distinct.
[via Android Community]