Android 2.2 Froyo in testing; Google I/O release tipped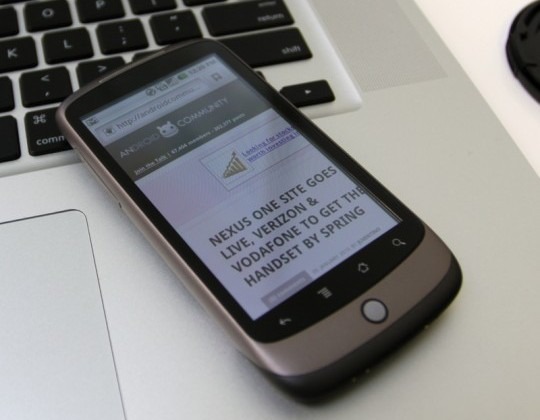 Google are tipped to be already testing the newest build of Android, "Froyo" 2.2, on devices, with a release predicted to coincide with the Google I/O developer conference on May 19th.  Android and Me sifted through their visitor records and turned up numerous logs for Android 2.2. devices; they also apparently heard from separate sources that Google are indeed trialling the updated software, prior to an OTA firmware update for the Nexus One.  Among the changes expected are multi-color trackball notifications, more available RAM to the user, and fixes that address persistent touchscreen glitches.
Froyo is also believed to allow more access to OpenGL ES 2.0 for developers, potentially permitting better gaming graphics, together with introducing the JIT compiler and perhaps even unlocking the Nexus One's rumored FM radio hardware.  While the Nexus One seems guaranteed to get Android 2.2 Froyo, there's also speculation that the Motorola DROID will receive the update at the same time; that's based on the fact that Google will be giving out both Nexus One and DROID handsets to attendees of Google I/O.
[via Android Community]