Andrew Bell Android Big Box Edition toys arrive in stores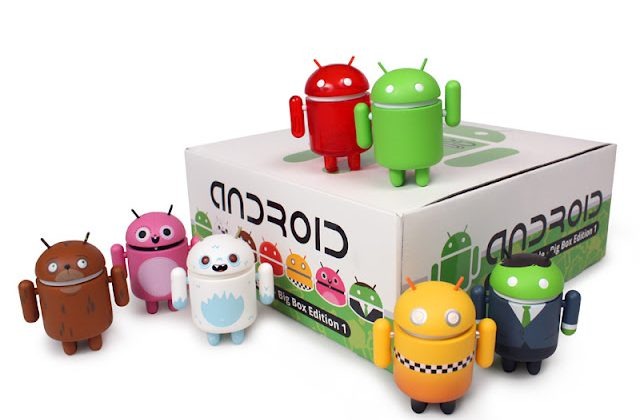 Without so much as a "gang-way!" you'll find the Big Box Edition 1 set of Android toys in stores this week, with Android Bell himself having had little to no warning of their release. They're all official, indeed they are the real deal and made by Bell himself, but sometimes distribution lines can do odd tricks in the background, you know? These Big Box Edition toys will not be part of the limited edition lines you've seen thus far, nor will they be part of the special edition lines – and they're not blind boxed!
These toys have been sweeping the Android fan lines for over a year now, with the second set having been released right after Mobile World Congress 2011. Now we've got this unlimited set for all you wanters of an Android but no big need to have the super secrecy in which design you're going to grab. This set will have more than seven unique paint jobs for you to choose from, each of them simply cute.
This edition will be available in stores such as Urban Outfitters starting this week, and will be arriving in FYE and Barnes & Noble stores starting later this month. This line was produced for North American retailers but may well find its way to Europe as well. Maybe we'll see some more boxes in Spain when we get there at the end of this month! Have a peek at some example droids above and below, and be on the lookout at your local retailer soon!