Analysts Flock To Advise Apple: Tarry On iPad 3 And Buy TiVo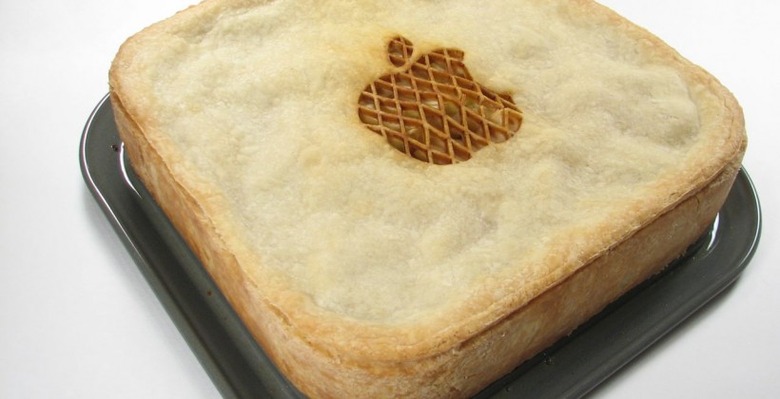 A change of CEO has apparently invited a flurry of advice aimed at Apple, suggesting new chief Tim Cook should buy TiVo, create multiple iPhone sizes and be in "no rush" to launch the iPad 3. Although Steve Jobs' replacement hasn't actually asked for suggestions for Apple's strategy, that hasn't stopped J.P. Morgan analysts from pointing out that the Cupertino company can afford to take its time with the third-gen iPad, Benzinga reports, since rivals are still struggling to compete.
"In our view, Apple should be in no rush" J.P. Morgan proffered in an investor note. "The other tablet entrants have stumbled so far, and that trend-line could persist deep into 2012. [Motorola] and RIM have been recent disappointments, and we expect more stumbles from others."
Meanwhile, MobileTrax analyst Gerry Purdy has spent the time to write an open letter to Cook, flagging up some of what he reckons would be "insanely great" things to do now that he's at the helm. Ranging from rebranding – changing "iTunes" to "iMedia" – to boosting the iPhone and iPad ranges with various model sizes, Purdy's advice also includes dipping into the company's $70bn purse to acquire TiVo, a firm he reckons has "an excellent UI but could do 100 times the business as part of Apple."
The analyst also calls for broader support for rival platforms from iCloud, "so that [it] can truly transform mobile computing while allowing users to own any smartphone or tablet mobile device they want in order to benefit from iCloud's services." That, frankly, sounds about as far away from something Apple would choose to do as imaginable. The company's strategy right now is creating an almost hermetically sealed ecosystem for its products and services to operate within, and unlocking the door for Android, Windows Phone or any other platform would inevitably take its toll on usability and simplicity (not to mention potentially cut into sales of Apple's own products).
Whether Cook will pay any attention to the unsolicited suggestions remains to be seen, though our sneaking suspicion is that Apple, as when Jobs was at the helm, will continue to plot its own strategy rather than take the advice of others.
[via AllThingsD and via TNW; Image credit Evil Mad Scientist]