Analyst believes the iPad will see a complete redesign by the end of April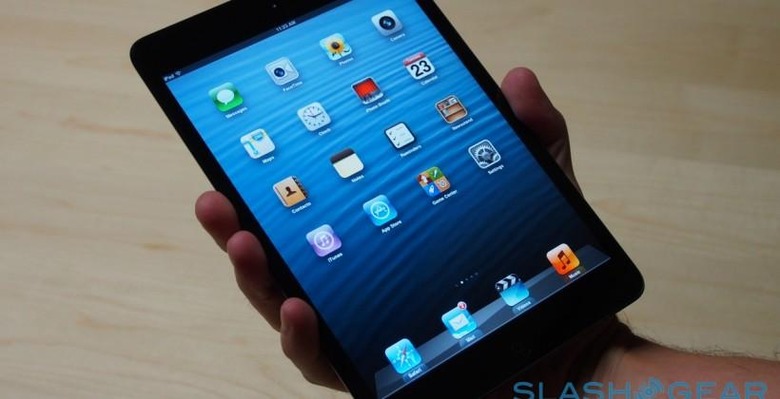 According to Piper Jaffray, an investment research firm, Apple will most likely be hosting an event between March and April. An analyst at the firm, Gene Munster, analyzed the time frame of launch events held by Apple, and he believes that Apple's full-sized iPad is due for a major redesign. He also believes the iPad Mini may receive an update of its own as well, but considering that it had just launched last October, it would be unlikely.
By analyzing the previous launch events held by Apple, Gene Munster believes that the Apple always holds a launch event in the Spring time. Combing through the 11 major product launch events held by Apple since the launch of the iPhone 3GS, Munster believes that the Spring event always centers around iPad updates, and that with it being the first Apple event of the year, it is going to feature something major. The 'something major' is speculated to be a complete redesign of the full-sized iPad that resembles the design of the iPad Mini. He also believes that the next iPad mini could be introduced at the event, and this time it will carry a Retina display.
Munster goes deeper into the details, and found that the average time between Apple's launch events is 123 days, or about 4 months. He also analyzes that the longest time between events was about 216 days, or 7 months, and that was the gap between the iPad 2 launch in March 2011 and the iPhone 4S launch in October 2011. By taking those times into consideration, and also considering that every other company will be holding major launch events around that time, he believes that the event will be held in between March and April.
Apple TV is also due for an update sometime within the next 6 months, and Munster believes it will be updated to 'prime the pump for the ultimate television'. Considering that Apple has just launched the iPad Mini and 4th gen iPad in October, there could be a change in the schedules of its launch events. We all remember how upset iPad 3 owners were when the 4th gen iPad was release just 7 months after they bought their devices.
[via AppleInsider]