Amped Wireless 802.11ac WiFi router goes up for pre-order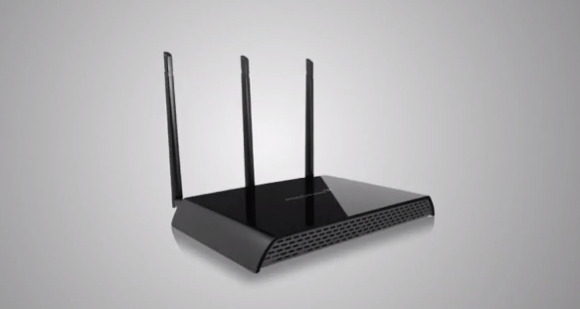 Amped Wireless has announced that it is now shipping its 802.11ac 700mW dual-band WiFi router, which allows users to download large amounts of data faster than current router offerings. The device is packed full of amplifiers in addition to its high-power design, and as such offers long-range coverage, boosting it in a two-stage system for a speed increase over average wifi router's of about 3x.
With 802.11ac routers, users will be able to stream large amounts of data, facilitating the streaming of – among other things – 4K video streams. The RTA15 from Amped Wireless features three 5dBi high-gain routers, as well as what the company says is the most amplifiers it offers in any of its products at 10. There are four 5GHz 700mW amplifiers, two 2.4GHz 700mW amplifiers, and four "advanced" low-noise amplifiers.
In addition, consumers will find a total of five gigabit Ethernet ports for use with wired devices or a network line, as well as a USB port for file-sharing purposes. All of this culminates in gigabit transfer rates wirelessly, quite a bit higher than 802.11N and serving to help reduce bottlenecking issues that can result from multiple devices or users all being on the same network.
As far as software goes, Amped Wireless says it has updated the user interface for this device, as well as offering customizable coverage controls, a guest network feature, support for IPv6, and parental security. As with other Amped Wireless products, there's the Wi-Fi Analytic Tool Apps included for Android and Windows.
Amped Wireless's CEO Jason Owen: "By combining our award winning high power technology with the horsepower of 802.11ac, we are able to provide fastest speeds at the greatest distances. This means faster streaming, downloading and web browsing with your Mac or PC laptop or desktop throughout your entire home, backyard or office."
Shipping to buyers starts on July 16, with the unit priced at $189.99.
SOURCE: PR Web