Amnesia Razorfish Connect turns Surface into seamless sharing system [Video]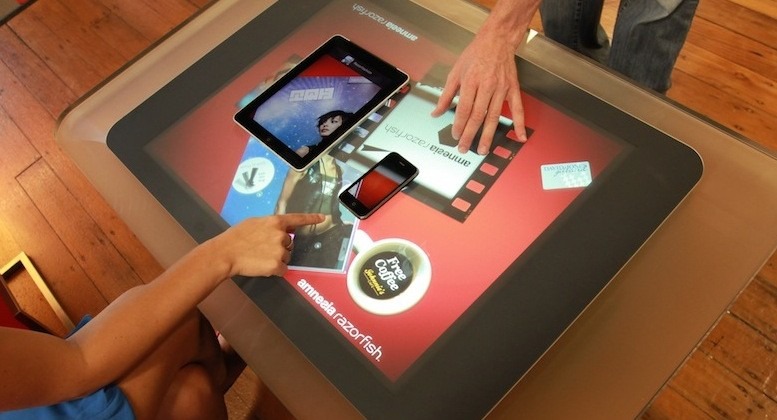 We've all seen movies where glossy concept gadgets casually flick photos and other content between themselves in a way that gets us cursing flaky Bluetooth transfers, but Australian tech specialist Amnesia Razorfish claims it has created a real-world version. Using Microsoft's Surface multitouch table, Amnesia Connect allows you to slap your smartphone down, drag an image, video or app from it, and then drag it onto another device.
Video demo after the cut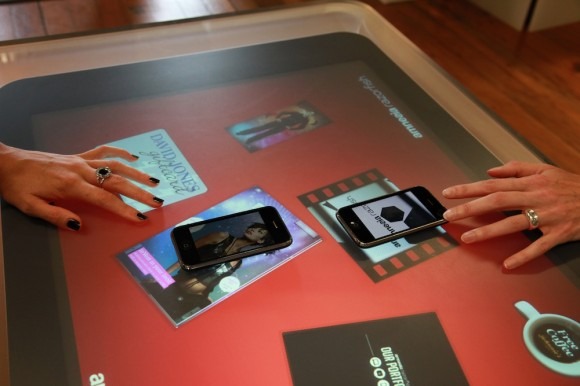 Right now it works with iOS devices – Amnesia Razorfish show photos being pulled between iPhone and iPad – but the company is developing support for Android, Windows Phone and BlackBerry devices. In the background there's a blend of WiFi, Bluetooth, proximity-detection, token management and device positioning with the accelerometer doing all the hard stuff, but for the end-user it's simply a case of joining the Surface's own WiFi hotspot and putting down their device. Even that WiFi step is being removed by the crafty Aussie engineers.
Although Amnesia Razorfish is positioning this as an eye-catching way to sell content – they're also looking at NFC payments for in-store use – the Surface table isn't really required. It allows for the animated transfer and preview process, but the Amnesia Connect app itself would work on a regular notebook and allow for the same seamless exchanges.
[via Twitter]