Amino Freedom CE4100 IPTV set-top box shows custom MeeGo UI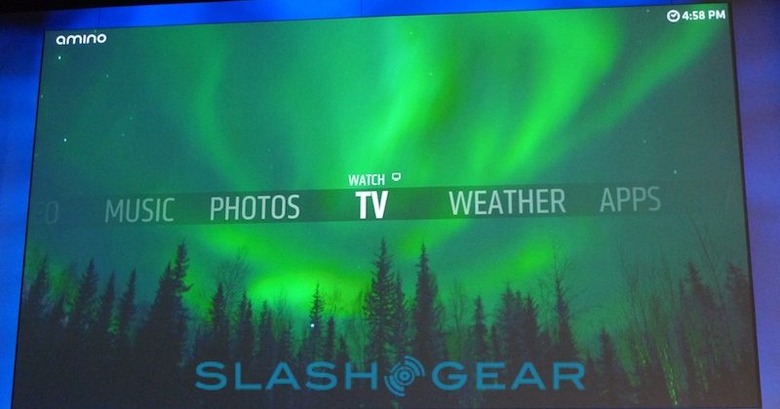 The WeTab isn't the only MeeGo device on stage with Intel at IDF 2010 today.  Amino brought their Freedom set-top box along too, an Intel Atom CE4100 powered IPTV STB running MeeGo with a custom UI developed by the company themselves (and shown below).
The box gets WiFi b/g/n, Bluetooth and gigabit ethernet, together with HDMI 1.3, composite and component video, RGB, S-Video and analog/digital audio.  There's also USB 2.0 and a 500GB internal hard-drive.  As you'd expect from the CE4100, Freedom supports up to 1080p Full HD video with various local media and streaming formats.