Amelia Earhart search returns with huge data stockpile to review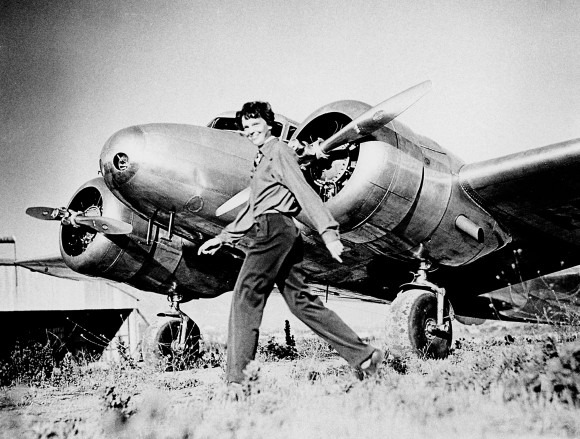 Investigators hunting the final resting place of pilot Amelia Earhart face weeks of sifting through high-definition underwater video and sonar data, refusing to countenance defeat of the $2.2m mission. "Did TIGHAR's Niku VII expedition find the Earhart aircraft? It's far too early to say" the team said. "Big pieces of airplane wreckage were not immediately apparent, but after 75 years in Nikumaroro's severe and unstable underwater environment, that is hardly surprising. Whatever survives is hard to find."
Part of the delay in any discovery is due to the limitations of the on-ship equipment, which does not allow the full extent of the gathered data to be viewed by the crew. "We have volumes of sonar data and many hours of high-definition video to review and analyze before we will know whether we found it" the TIGHAR team explains. "Due to the limitations of the technology, we were only able to see standard-definition video images during actual search operations."
Meanwhile, while "we saw no objects that we recognized as aircraft debris" they continue, "we have volumes of sonar data and many hours of high-definition video to review before we'll know the results of this expedition definitively."
"We won't actually know what we might have on either the sonar data or on the HD video until some time after we get back to the States. There is a mountain of material to get through, and real time isn't anything like sufficient to see and understand all the images and information we've collected. So the results of the expedition are truly not known. No big shiny silver airplane, obvious to all, but the data on the various storage devices may hold treasures" TIGHAR
The mission has been plagued with technical problems, both to the survey equipment and the vessel itself. Two of the throttle control systems on the trio of engines have already failed, and despite repeated attempts to repair it has still been causing issues; as a result, however, the ship has been slowed so as to reduce strain on the propulsion components.
Meanwhile, the survey equipment suffered from the harsh conditions at Nikumaroro, where Earheart's plane is believed to have crashed. A photo from 1937 showing what was believed to be landing gear triggered the quest, which was partially funded by the Discovery Channel. Evidence of an American survivor living on a nearby island also lent weight to the suggestions.
The TIGHAR team say they expect to have their data crunched by the time a documentary about the search is due to air on August 19.
[via Philly]