AMD XConnect brings external GPU to compatible Thunderbolt 3 notebooks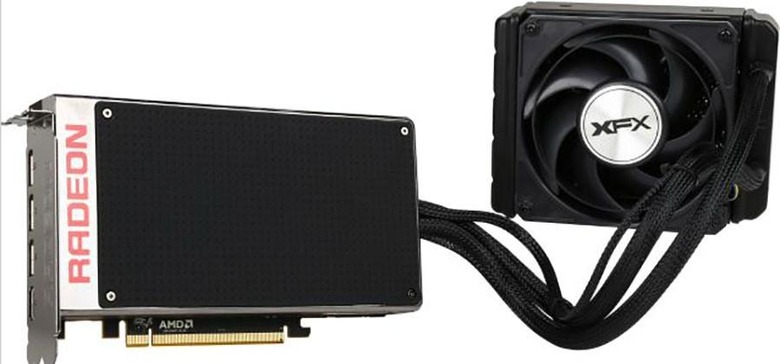 PC gamers who value portability for their gaming machines know that it's hard to find a notebook with the graphics muscle to run your favorite games with settings for graphics on high that is still portable enough to be easily carried with you. Razer's MacBook alternative called the Razer Blade Stealth is the first machine that uses AMD XConnect technology to provide portability and graphics performance when needed.
AMD XConnect technology is something that AMD cooked up and announced this week that allows mobile gamers to pair an external Radeon graphics card with a compatible notebook computer or 2-in-1 using a Thunderbolt 3 port. AMD XConnect is a new feature supported in Radeon Software Crimson Edition 16.2.2.
Using the Thunderbolt 3 port allows the external GPU to be connected and disconnected at any time for portability or performance when needed. The Razer Blade Stealth gaming notebook is the first notebook that supports AMD XConnect technology. The external enclosure that holds the graphics card is called the Razer Core and it is fitted with a Radeon R9 300 series GPU.
AMD intends to expand the list of Radeon GPUs that support AMD XConnect technology. That means gamers will be able to upgrade the card inside the external graphics enclosure at will. Currently supported Radeon GPUs include the R9 Fury (pictured here), R9 Nano, R9 300 series, R9 290X, R9 290, and R9 285. If you want to know more about the ">Razer Blade Stealth notebook, check out our review of the machine. We found the Razer Blade Stealth to be an interesting alternative to a MacBook and it competes well on price. We've also spent hands on time with the Razer Core enclosure as well.
SOURCE: AMD