AMD Trinity ultrathins to undercut ultrabook by $200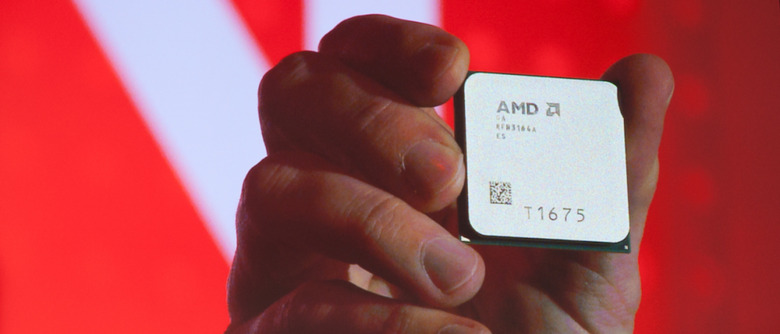 AMD's challenge to Intel's Ultrabook push, the AMD Trinity series of APUs, will drop in June and undercut its rival by as much as 20-percent, according to information from notebook manufacturers. The new models – of which around 20 AMD-based ultrabook-equivalents are expected this year, claim DigiTimes' sources – will be $100-$200 cheaper than comparable Ivy Bridge notebooks.
ASUS, Acer and HP are all tipped to be throwing in with AMD and building new ultrathins based on Trinity, though none of the manufacturers are confirming anything at present. Trinity was last shown off in June 2011 at the AMD Developer Fusion Summit 2011, as a preview of what the 32nm chip could do.
AMD gave a surprise preview of Trinity at CES last week, promoting the APUs' performance and power improvements over existing Llano chips, as in the following demo video filmed by AnandTech.
Power consumption is expected to drop significantly, with AMD claiming a 17W Trinity is equal in capabilities to a current 35W Llano. CPU performance is up 25-percent, it's suggested, and GPU performance doubled.
[Image via PCInpact]