AMD Threadripper 1950X Review Round-up : Gigantic and not for you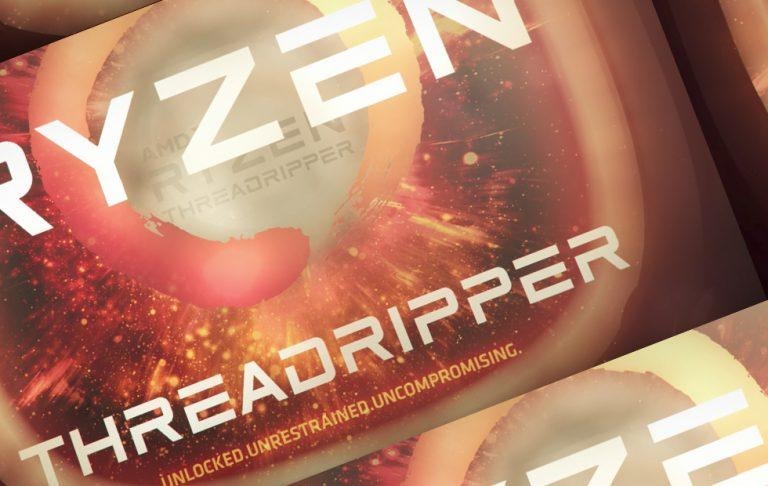 AMD's ultra-high-end Ryzen CPU platform THREADRIPPER is here, and early reviews suggest it's a monster. AMD's latest release adds to their full CPU refresh with Zen architecture for all markets: mainstream, budget, and enthusiast. With AMD Ryzen Threadripper, the company offers up to 16 cores, 32 threads, and 64 lanes of PCI Express 3.0 connectivity. And the hardware itself is as big as your hand.
As ExtremeTech's Review reminds us, this is the first time AMD has returned to the four-figure cost CPU market since their Quad FX platform released all the way back in 2006. They also suggest that AMD's Threadripper is a platform meant for someone who "who might want to, say, dedicate eight cores to Task A, four cores to Task B, and keep four cores handy for browsing and email at the same time." That's reviewer Joel Hruska, who also suggests that "if hardware costs have an impact on your bottom line — and for most of us, they do — AMD's Threadripper is in a class of its own."
Over at PC Gamer, they make clear that "neither the i9-7900X nor the Threadripper 1950X are gaming CPUs." As PCG's Walton explains further, "both AMD and Intel are pushing heavy multitasking workloads as a primary focus, and content creators in particular will find plenty of ways to put the extra cores to use..."
Basically Threadripper is a set of four Ryzen 5 1500X CPUs in one, with higher clockspeeds and optimization for this unique hardware. Threadripper is not made for gamers, it's made for game developers. It's not made for the average at-home film watcher, it's for people who encode the film. Despite that, AMD still suggests that Threadripper is a consumer-focused product.
At AnandTech they've got both the AMD Ryzen Threadripper 1950X and 1920X in for one massive review. They win the best conclusion award with "This is the Core Wars. A point goes to the first chip that calculate the Kessel run in under twelve parsecs."
See the timeline below for a few more bits and pieces about this Threadripper monster and keep your ear to the ground for AMD's next rumblings!