AMD Ryzen pre-order and release date revealed VS Intel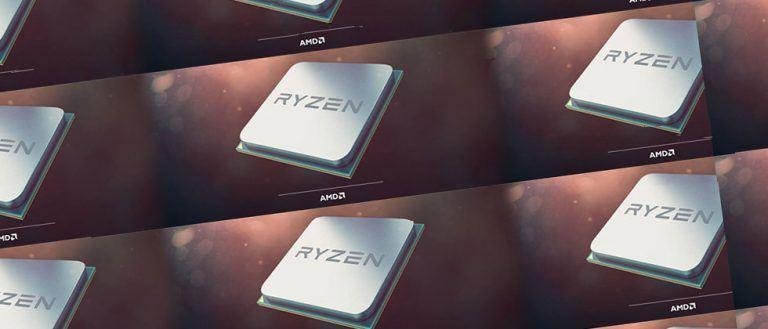 AMD revealed details surrounding their Ryzen Summit Ridge CPUs, including pricing – ready to take on their biggest competitors. This release includes the Ryzen 7 in models 1800X, 1700X, and 1700. These three cards are aimed at out-performing and under-pricing Intel Core processors across the board.
The AMD Ryzen 7 lineup begins with the 1700 model with a base clock of 3.0Ghz, Boost Clock at 3.7Ghz, and TDP ad 65Watts. This least of the three includes a Wraith Spire cooler, and will cost $330 USD in the United States. The other two cards do not include a cooler as such – or at least aren't mentioned quite yet.
Users will find the Ryzen 7 1700X rolling with a base clock of 3.4Ghz and a boost clock at 3.8Ghz. The 1800X works with a base clock at 3.6Ghz, and a boost clock speed at 4.0Ghz. TDP for the 1700X and 1800 are the same at 95Watts. The 1700X model will cost around $400, while the 1800X comes in at around $500 USD.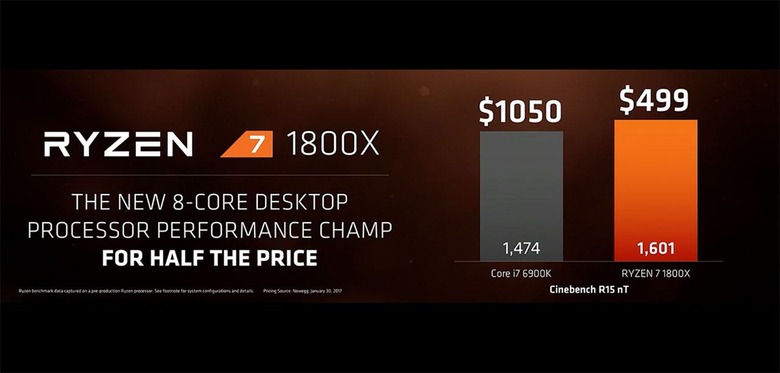 These prices will match up against the $1,100 Core i7-6900K, $450 Core i7-6800K, and $350 Core i7-7700K from Intel. AMD's hardware here include 8 cores and 16 threads each, which means the cheapest Intel Haswell tech thats on-par is the i7-5960X, which of course costs a cool $1,100, depending on where you look.
"With an anticipated 82 new motherboards from ODMs worldwide, Ryzen-based designs from top global PC OEMs expected soon, and boutique SIs and OEMs showing extreme-performance PC designs, this will be a launch like no other," said Jim Anderson, senior vice president and general manager, Computing and Graphics Group, AMD. "Unprecedented pre-order support from etailers globally shows that our ecosystem and partners are fully behind AMD and our commitment to return innovation and competition to high-performance PCs."
In the United States, customers will find these cards available on Amazon, through Newegg, and at Microcenter. Alternate, Mindfactory.de, and Rue De Commerce will handle Europe, while Latin America relies on Kabum. Greater China will be working with JD dot com and Tmall dot com for these AMD products.
Pre-orders will begin to take place at the stores listed above starting on the 22nd of February at 1PM Eastern Time. General availability will begin on or around March 2nd. Furthermore, brands expected to release motherboards with AMD technology (X370 and B350 Ryzen processors) will include ASRock, Asus, Biostar, Gigabyte, and MSI.