AMD Ryzen 2nd Gen Processors: Everything You Need To Know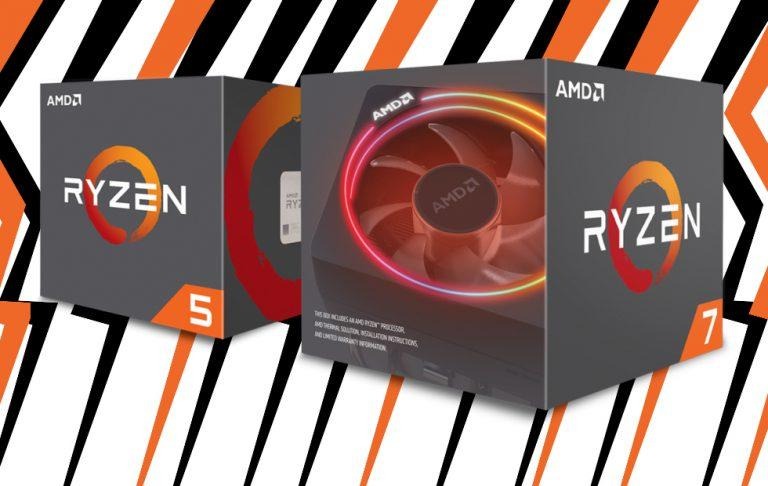 It's time for the second generation of the AMD Ryzen brand of PC processors. The first lineup includes the Ryzen 7 2700X, Ryzen 7 2700, Ryzen 5 2600X, and Ryzen 5 2600. Two of these CPUs roll with 8-core, 16-thread tech, and the other two are 6-core, 12-thread models. Each of these AMD Ryzen (2nd-gen) CPUs have advanced AMD SenseMI technology under the hood.
Below you'll see a grid of the various different models available right out the gate for this 2nd gen Ryzen desktop processor collection. Along with the 2nd gen Ryzen desktop processor collection will launch AMD X470 chipset motherboards. Amongst early manufacturers of these boards are ASRock, ASUS, Gigabyte, and MSI.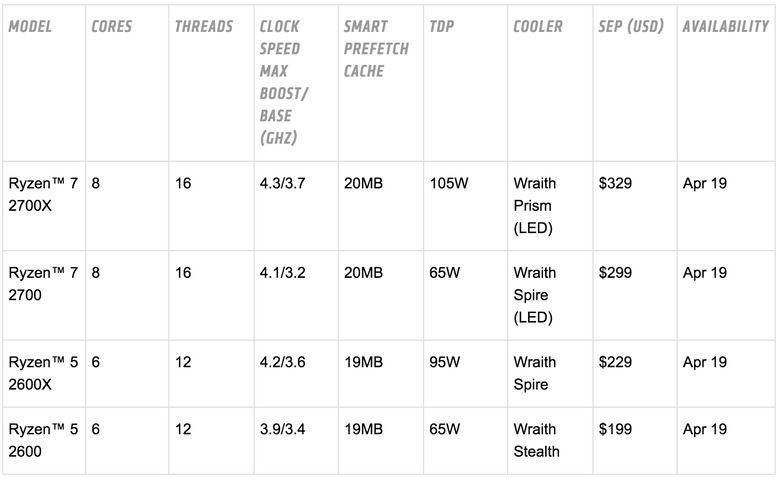 All X470 motherboards are compatible with all current AM4 processors and augment 300-series motherboards already on the market. These are all compatible with 2nd gen Ryzen processors after one firmware (BIOS) update.
Each 2nd-gen AMD Ryzen Processor model includes an AMD Wraith cooler inside the box. The most impressive of these is a new new Wraith Prism cooler which comes with the AMD Ryzen 7 2700X CPU PIB. This cooler has "enhanced lighting capabilities with per-RGB controls," a "more compatible" fan profile, and better thermal performance than its predecessor, the Wraith Max.
"Second generation Ryzen desktop processors take everything that made the original Ryzen so groundbreaking and makes it better," said Jim Anderson, senior vice president and general manager, Computing and Graphics Group, AMD, "[that means] great performance combined with advanced technology to deliver an amazing experience for the most demanding users."
Retailers in the United States for these products include ABS (Newegg), Amazon.com, AVA Direct, Computer Upgrade King (aka CUK), CyberPower, Cybertron, Digital Storm, Falcon NorthWest, Fry's, iBuyPower, Maingear, Microcenter, Newegg.com, Origin, PowerSpec (Microcenter), Velocity Micro, Xidax, and Xotic PC. Additional retailers can be found online around the world.
Pre-orders for 2nd-gen AMD Ryzen Processors begin today through AMD and 150+ other retailers and boutique PC manufacturers. Users can begin to purchase this generation of AMD Ryzen CPU in stores starting on the 19th, worldwide. Pricing and availability is dependent on manufacturer and retailer.