AMD RX 480 Review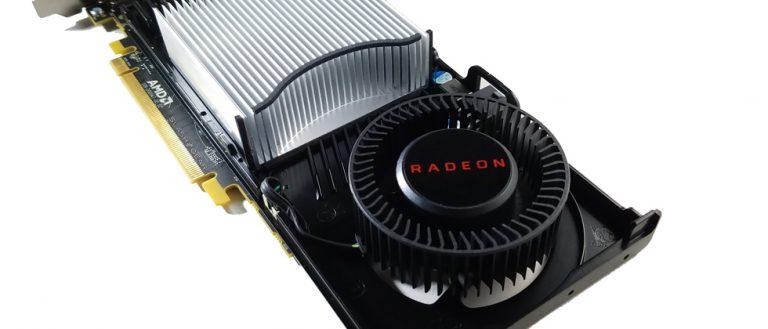 Today we're having a peek at the AMD RX 480, a graphics card that's right ready to roll users in on the VR market without breaking the bank. This card roll out with Polaris and AMD LiquidVR ready to go, pushed with Direct X 12 and Vulkan to bring the latest in AMD power on FinFET 14 process technology. This card works with 4th-Generation GCN architecture, 36 compute units, and 2304 stream processors to round out the mix.
Inside you'll find AMD's suggested boost and base clock speeds at 1266 MHz and 1120 MHz, while peak performance is set (again, AMD mentions) at up to 5.8 TFLOPS. Memory size comes in 4/8 GB, while memory bandwidth rolls at 224 GB/s or higher. You've got a 256 bit memory interface, of course, GDDR5 memory, and the entire board is powered at 150W.
Some of these specs may change depending on partner manufacturing, but the reference configuration for the Radeon RX 480 is 4GB of 7Gbps GDDR5 memory. Shipped boards made by AMD will be coming with 8GB of 8Gbps GDDR5 memory. Memory clocks will always be "at least" 7Gbps.
In general you'll find the AMD RX 480 performing better than the Radeon R9 380X, but not quite as well as the NVIDIA GeForce GTX 970, depending on manufacturer.
This unit we're reviewing is 9.5-inches long by 4-inches wide with a 2-slot design. We've got the 8GB version straight from AMD – no aftermarket design here, just a standard box on the outside.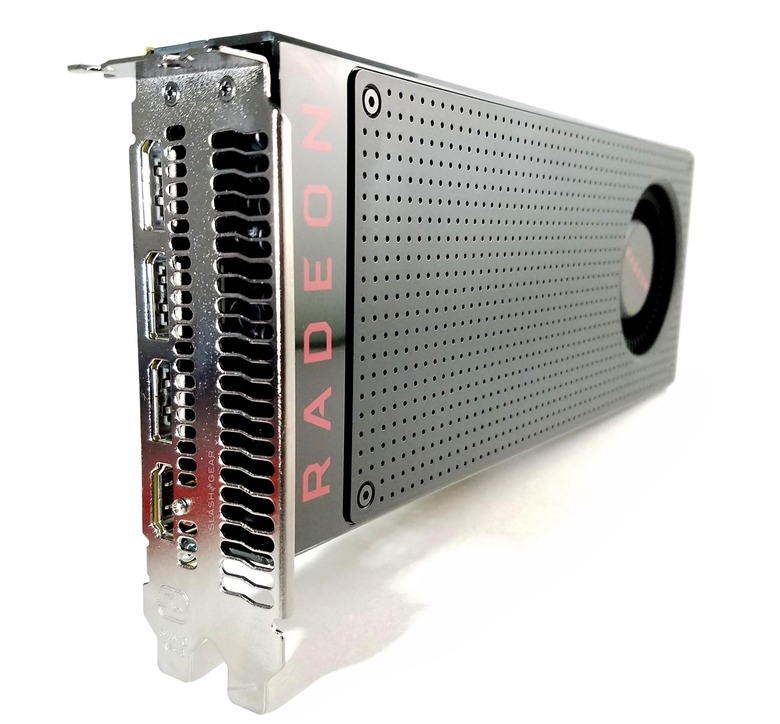 Power requirements on this card are small. One single 6-pin plug will do it – 150W. You'll find 3x DisplayPort (1.4) and a single HDMI (2.0b) port for multiple monitors.
Our setup for benchmarks rolls with an Intel Core i7-6700K clocked at 4.5GHz, 16GB DDR4 RAM, and an ASUS Z170 motherboard. We're running Windows 10 (64-bit, obviously), with the AMD RX 480: 16.6.2 Beta driver (newest at the time of review).
Hitman
1600 x 900 — 66 FPS
1920 x 1080 — 55 FPS
2560 x 1440 — 42 FPS
Fallout 4
1600 x 900 — 98 FPS
1920 x 1080 — 90.5 FPS
2560 x 1440 — 75 FPS
Batman: Arkham Knight
1600 x 900 — 130.5 FPS
1920 x 1080 — 106 FPS
2560 x 1440 — 65.5 FPS
Battlefield 4
1600 x 900 — 89.5
1920 x 1080 — 65
2560 x 1440 — 45.5
Polaris is indeed here. At the prices AMD is suggesting, this card is more than worth the cash you're going to drop on it. This card can get a little loud, and its fan doesn't necessarily stop every time you're idle, but that's entirely forgivable for this amount of money.
The AMD RX 480 will cost you approximately $199 US for the 4 GB version and $239 US for the 8 GB version. Pricing will vary based on manufacturer.
This is just one of several new cards from AMD from a pack of gaming-ready cards that also includes the RX 470 and the RX 460. Have a peek at the gallery above to see the basic difference between the set. The Radeon RX480 is coming first, while the RX470 and RX460 will be coming "soon".