AMD Radeon R9 290X Released For Real, Details And All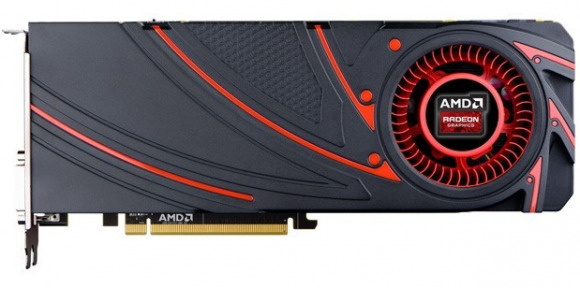 Though the AMD Radeon R9 290X was teased last month, details have not been shared in full until this morning. Along with the release of these details comes confirmation in full of the power of the device, along with the fact that AMD aims for this graphics card to be their headline unit, top to bottom. This card works with a mighty 2,816 stream processor, 4GB VRAM, AMD-integrated TrueAudio, and a fat 512-bit memory bus – and it's prepared for 4K output, of course.
This card works with the ability to bust out 5.6 teraflops of processing power and will be breaking out with a price point at $549 USD. According to an early review of this card from AnandTech, "the 290X is quickly going to become AMD's de-facto top tier card." With the NVIDIA GeForce GTX 780 and NVIDIA GeForce GTX 770 flanking the pricing on the AMD Radeon R9 290X with prices of $650 and $400 respectively, moving down to the Radeon R9 280X at $300 after that, we'd have to agree.
This device works with 176 texture units, 64 ROPs, and architecture right along GCN 1.1. This unit works with a cool 6.2 billion transistors alongside the current must-have TSMC 28nm manufacturing process. You'll find full DDMA audio (alongside True Audio), along with HDMI for 4K, stereoscopic 3D, Deep Color, and x.v.Color as well.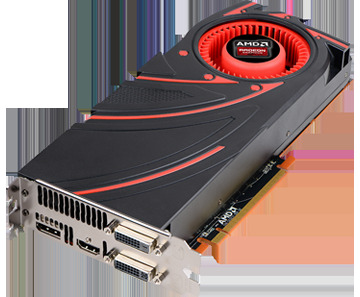 Maximum display count for this card will be 3 with DVI/HDMI in combination, 4 if you're using DisplayPort, and a whopping 6 if you want to roll with an MST hub. You'll need a full height, dual slot space for this beast in your computer at home, and you'll need a single 6-pin as well as a single 8-pin power supply connector to keep it running all night long. This unit's GPU generation is Hawaii, as it were, and it'll be pushed in a reference launch first, followed by customized card releases soon after that.