AMD Radeon Pro Duo boasts enough muscle to make VR a breeze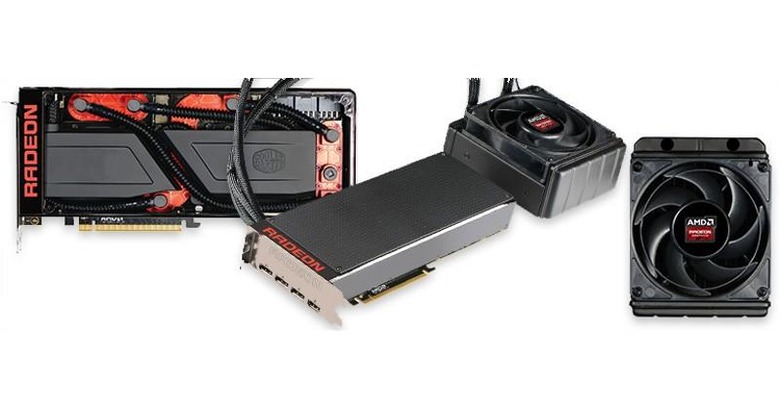 Virtual reality is the hottest name in computing today, bleeding even into mobile. However, it is something that isn't easily accessible to everyone. Aside from the hefty price tag of VR "real" headsets themselves (versus mobile contraptions), VR also requires some rather beefy PC specs. And that's not even considering yet the power needed to actually create VR content. At GDC 2016, AMD is claiming that with the new Radeon Pro Duo graphics card, VR content creators no longer need to worry, claimed to be the fastest and most powerful card for both creating as well as consuming VR content.
The AMD Radeon Pro Duo boasts of a capability of 16 TFLOPS or teraflops, a unit of measure equivalent to a trillion floating point operations (FLOPS) a second. That is definitely fast, which makes AMD claim that the card is the fastest in the gaming world. At least, according to its tests, which NVIDIA will undoubtedly try to refute later on. The card is easily able to handle 4K resolutions, but its real purpose is to be come a platform for virtual reality.
AMD says that it is the world's first platform for VR content creation. Or at least it's the first product under its new "AMD VR Creator" line. The graphics card touts AMD's LiquidVR, the VR technology that it coincidentally announced at a GDC, in 2015 to be exact. It also immediately made available the LiquidVR SDK for developers, one of which is Crytek of CRYSIS fame. The two have also announced a partnership at this year's GDC to help bring VR, both software and hardware, to academic institutions under Crytek's VR First Initiative.
The Radeon Pro Duo boasts of many things, mostly along the lines of how powerful it is not just for consuming VR content but also creating those in the first place. It poises the card as a tool that you can use to shape VR content at work but also to relax with off-work. The card supports both DirectX 12 as well as the newly launched Vulkan.
That said, while AMD has got you covered in terms of graphics processing power, the price tag is a different question entirely. The AMD Radeon Pro Duo is scheduled to hit the market early Q2 this year and will carry an SRP of $1,499.
SOURCE: AMD